Image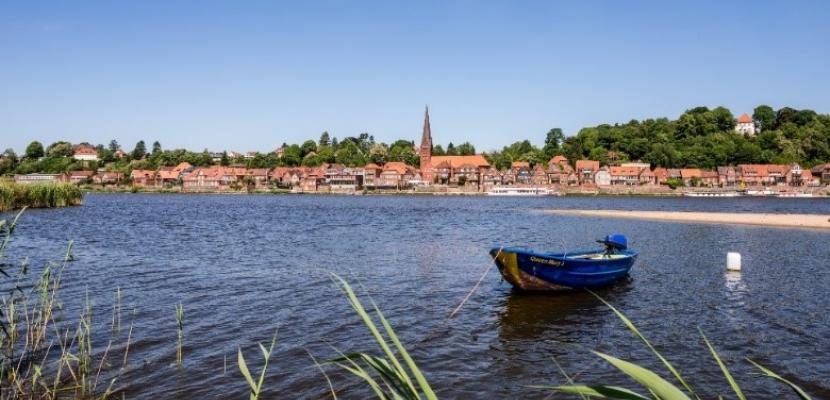 Kurs Elbe. Hamburg to Wittenberge
Published on 21 June 2021

Germany
Hamburg
Tourism Officer
About this good practice
The aim of the collaborative project is to develop the potential that lies in the Elbe as a unifying theme between the districts of Harburg and Lüneburg in Lower Saxony, the Duchy of Lauenburg in Schleswig-Holstein, the district of Ludwigslust-Parchim in Mecklenburg, the district of Prignitz in Brandenburg and the district of Bergedorf in the Free and Hanseatic City of Hamburg. The participants from the federal states are together involved in the project and jointly drive the development forward.
The targets of the project are:
- Strengthening of regional tourism in rural areas
- Creation of a network of tourism organisations and other tourism stakeholders
- Improvement and enrichment of the tourist offer on and along the river, e.g. special offers in the areas of nature and navigation as well as a knowledge transfer with Elbe reference for families with children (ENNI)
- Increasing the visibility of the tourist product along the Elbe through joint marketing activities
Joint actions:
- Collaborative website www.kurs-elbe.de for the region
- Booking tool for boat trips on the Elbe and its tributaries
- Annual maritime event "The Elbe Festival - Kurs Elbe Day." in Lauenburg and Hohnstorf
- Collaborative marketing activities
- Implementation of a common digitisation strategy
- Enni – exciting audio stories with the water drop Enni on a journey on and along the Elbe from Wittenberge to Hamburg Sign up to see the expert opinion
Resources needed
The project started in 2011 as a "lead project" of the Hamburg Metropolitan Region and was 80% funded by the regional funds of the Hamburg Metropolitan Region until 2017.Since 2017 the project has been financed by the project partners.
Evidence of success
The success of the cooperation is not yet measured statistically, as no performance indicators have been defined yet. Nevertheless, the success can be derived from various measures that have been implemented. Activities on the website and in the social media channels show a positive trend. Event participants at the Elbe Festival and at the stands at trade fairs can also be rated positively. ENNI's audio stories were nominated for the ADAC Tourism Award in 2019.
Potential for learning or transfer
The collaboration of this cooperation project shows how a joint commitment can shape the presentation of a rural area and lead to the development of tourism potentials. Networking is particularly important in rural areas. The project can encourage other regions to think beyond their own borders and bundle forces in order to promote a joint tourism offer. Especially the annual event the Elbe Festival, which supports the local culture on and along the river, as well as the modern combination of stories that can be experienced and at the same time interesting information on the central themes of water and the Elbe through ENNI's audio stories, contribute to this.
Further information
Website
Good practice owner
Organisation
Flusslandschaft Elbe GmbH

Germany
Hamburg