Image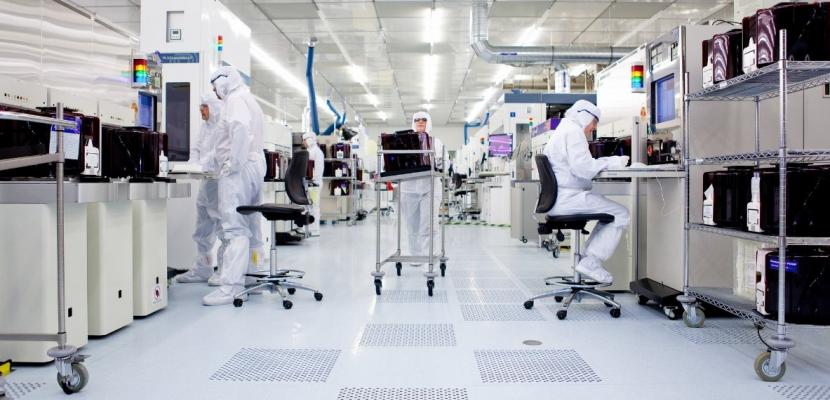 iMec, state of the art infrastructure for nano-electronics
Published on 19 February 2018

Belgium
Prov. Antwerpen
Ger van den Kerkhof
Sr. Account Manager EU Affairs
About this good practice
iMec was set-up to support the Flemish industry, especially the SME landscape with their innovations. The industry performs better when companies can share ideas, infrastructure and innovation activities in a non-competitive environment. iMec brings in expert knowledge and supports companies in collaborative and cooperative research projects. Thus iMec helps companies in bringing new innovations faster to the marketplace. Imec is the world-leading R&D and innovation hub in nanoelectronics and digital technologies. As a trusted partner for companies, start-ups and academia iMec brings together brilliant minds from all over the world in a creative and stimulating environment. By leveraging iMec's world-class infrastructure and local and global ecosystem of diverse partners across a multitude of industries, iMec is accelerating progress towards a connected, sustainable future.is used to assess companies.The combination of iMec's widely acclaimed leadership in microchip technology and profound software and ICT expertise, combined with an extensive infrastructure base is what makes imec unique. The application areas are: smart mobility, smart health, smart industries, smart energy and smart cities. Sign up to see the expert opinion
Resources needed
In 2015 iMec had a total revenue of € 349 mio, of which: basic funding from the Flemish Government of € 49 mio (12%), Public funding via other channels of € 22 mio (6%) and contract research of € 323 mio (82%). Over the past four years iMec realised a raise in revenues of 38%
Evidence of success
IMec's 3500 researchers are spread all over the world. In 2016 40 different EU-projects were running. iMec has an international profile (see above) and collaborates with the leading multinationals in the field of semiconductors. An EU flagship project is ORCHID where infrastructure is developed to produce organs on chip. The iMec infrastructure is open for use by companies in a secure environment. iMec personell supports companies in testing and validating their new products and processes.
Potential for learning or transfer
iMec has succeeded in building a world class research and innovation centre with 3500 researchers and state of the art research infrastructure. Although the revenue streams are diverse (Government, industry, European Commission), bilateral contract research is 82% of the income which indicates the big impact on the industry, not only in Flanders but also abroad. The continuous efforts to establish and maintain a world class innovation infrastructure - where clean rooms are a key asset - has been a key to success. This provides the opportunity to develop, test AND validate new technologies in real life conditions. Also the close collaboration with international companies has proven to be of major importance for the positioning of iMec as a world leader in its sector.
iMec has achieved a sound financial situation where Flemish funding is only appr. 15% of the total income. Trigger is the policy of the Flemish government which strongly stimulates external financing for top research.
Further information
Website
Good practice owner
Organisation
Flanders Innovation & Entrepreneurship

Belgium
Prov. Antwerpen
Contact
Ger van den Kerkhof
Sr. Account Manager EU Affairs