Image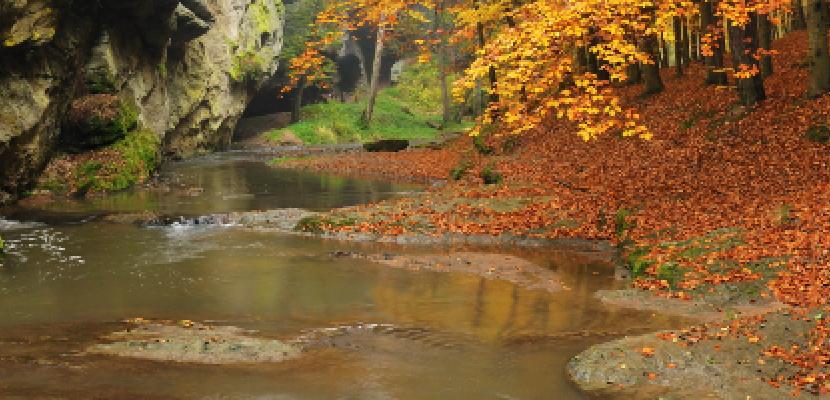 Published on 04 March 2022

Czech Republic
Jihozápad
project manager
About this good practice
Toulava has ever been an area ideal for wandering, hiking or travelling. Toulava is an area of over 2000 sq. km, located in the northern part of South Bohemia. It is well-known for its hilly, rolling countryside, forgotten hamlets, ruined castles and picturesque river sceneries. Since the 19th century, it was sought-after by hikers and travellers, looking for relaxing and peaceful treks.
The full potential could only evolve in 2013 when a destination management association Toulava was formed and combined the historical and tourism potential of the area. It's an association of regional actors, local action groups, municipalities and entrepreneurs. However, the range of activities of the association reached beyond standard services destination management bodies usually provide. Toulava offers a complete guide to the area, including hiking, cycling, horse-riding or canoeing guides, a list of accommodation facilities, including the option to book the accommodation directly on the Toulava website. Furthermore, Toulava offers complete trip itineraries, grouped in by target groups (monastery trail, beer trail, several bike, walk and horse-riding packages, natural heritage trails…). The offers also include families and activities for children. Toulava also supports local events of any type, usually fairs, concerts, craft displays or tournament re-enactments. In turn, the events get included in the packages. Thematic or seasonal packages are also available. Sign up to see the expert opinion
Resources needed
The resources needed to run the Toulava initiative are distributed among the participants. Toulava association is a legal body with a yearly budget of around 80K €. It is used to maintain the operation, creating new products, promotional material or thematic packages.
Evidence of success
In 2018, Toulava has been rated certified tourism area, awarded by the national Czech Tourism agency. Since its establishment, Toulava has expanded and now it includes 155 villages, 11 castles and castle ruins, 18 outlook towers, 8 Grade I cultural heritage items, over 1000 km of cycling trails, 200 km of dedicated educational paths, 5 breweries, a zoo and much more. Hundreds of accommodation and catering facilities are registered and offer their services through the Toulava portal.
Potential for learning or transfer
The potential lies in the model of management. The area includes hundreds of points-of-interest but only a few could attract visitors on its own. But when combined into a network of cooperating bodies, offering common programmes or packages, it completely changes the game. The networking not only helps individual places to be visible and visited but also to share strategies, experience and know-how.
Further information
Website
Good practice owner
Organisation
Destination management association Toulava

Czech Republic
Jihozápad