Image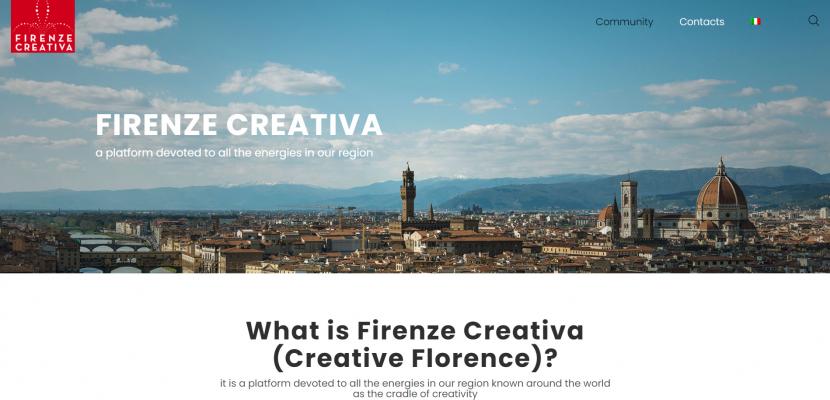 Published on 01 March 2021
Costanza Materassi
About this good practice
Firenze Creativa is a platform that collects all the craft energy of the Municipality of Florence, thanks to an active call. For the first time, the project aims to draw a profile of the creativity of the city and its metropolitan area. The website allows to reproduce online the creative soul of Florence, to share ideas and events with the Florentine metropolitan area. We mapped the companies and then we created digital content. An interactive network is born between craftspeople, places, projects and activities that underline the productive area of Florence. From the database, we can organize events. These events can be planned in time slots and trying to cover various geographical areas involved. The project promotes artisans, to spread the culture of creativity and artistic craftsmanship and to involve as many citizens as possible in the scheduled events. Sign up to see the expert opinion
Resources needed
Human resources: a team made by web designers, graphic designers, project managers, social media managers, communication managers. Approximate budget: 30.000 euros.
Evidence of success
More than 130 artisan companies, makers, designers and co-working spaces have registered on the site. In addition, the first event organized by the community was attended by about 100 people. It is a promotional and cultural operation that aims to spread knowledge among residents and tourists of a world that is very important for economic, social, and cultural values that it expresses.
Potential for learning or transfer
For the first time, this project aims to draw a profile of the creativity of Florence and its metropolitan area. The main objective of the project is to collect the actors, places, activities, and projects that create the profile of creative Florence. It helps to create a sense of community and network among crafting people. This is a great opportunity to link all the diverse efforts of the craft sector in a specific area and give artisans visibility. Thanks to that website, promoted by the municipality of Florence, citizens could be better involved in the crafts events and discover the selected realities and companies of Florence. Moreover, the crafts Micro and SMEs increase their opportunity to be reached by clients, are involved in a craft network, and can show their activities to a wide range of audiences. This is an example of how to promote and valorize the craft sector among local stakeholders.
Further information
Website
Good practice owner
Organisation
Artex

Italy
Toscana
Contact
Costanza Materassi