Image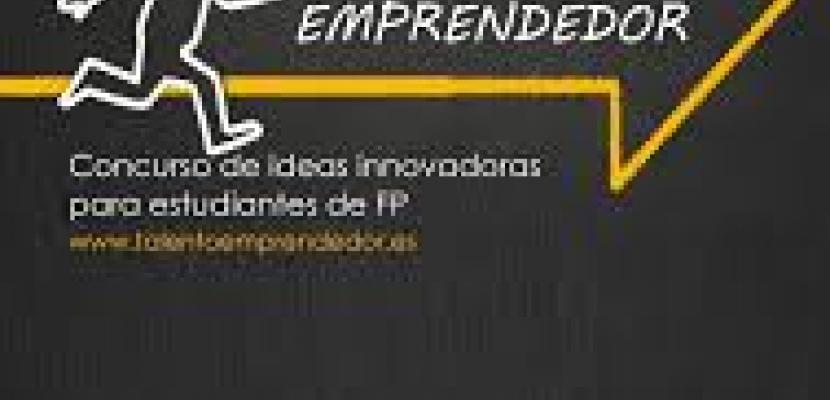 ENTREPRENEURIAL TALENT PROGRAM
Published on 26 July 2019

Spain
Project manager
About this good practice
Entrepreneurial Talent Program is the major innovative ideas contest for Vocational education students in the Andalusian education framework:
The program has been designed to be developed in 2 phases:
Phase 1: Communication campaign in schools to promote participation.
The registration process is done on this web www.talentoemprendedor.andaluciaemprende.es
The best 100 ideas are selected.

Phase 2: the 100 students selected in the first phase, grouped into multidisciplinary teams will work for two days to implement ideas into a real business project. Students will present their ideas to a jury, who will decide the best idea is.

For this last phase a jury of experts will select the winning project of the 20 developed in situ during the two days. The jury of experts will be selected by the provincial teams of Andalucía Emprende.
4 different categories:
Tech talent: All ideas related to the internet of Things
Mobile talent: Ideas that include the design, start-up and operation of a mobile application for any platform
Social talent: Projects that include an improvement in society, the environment, collaboration or the promotion of universal values.
Extreme talent: Disruptive project ideas
Awarded projects benefit from:
- advice on the implementation of the business idea
as well as training in educational centers and winners at the regional level visit a company laboratory in Madrid and receive training and the visit of Andalusian entrepreneurs. Sign up to see the expert opinion
Resources needed
Budget for a 2-day event for 4 provinces (100 persons in each province): 30.000€ (Andalusia Regional funds)
It includes subcontracting of catering services, materials, additional wifi network, chairs, tables, tee-shirts for participants
Staff costs + mentoring costs are not included


Evidence of success
2016:
Nº of participating centres: 27
Nº of presented ideas: 180
Participating students: 98

2017:
Nº of participating centres: 177
Nº of presented ideas: 1921
Participating students: 268

2018:
Nº of participating centres: 180
Nº of presented ideas: 3000
Participating students: 400

Numbers show the increasing interest and participation from the 1st editions to the 3rd one.


Potential for learning or transfer
• Bring entrepreneurship to vocational training as another option for professional career
• Work on the creative process linked to entrepreneurship and the potential of the new economy. Andalusia is a region with high rate of entrepreneurs, but it can go further from the perspective of technological and innovative entrepreneurship
• Bet on projects aimed at the new economy and the objectives of smart specialization for example in the region.
• Adapt contest objectives to the level of development of each country-region.
• The collaboration of technology companies is very important for the social impact of the project and the support to future entrepreneurs in this sector
Further information
Website
Good practice owner
Organisation
Regional Government of Andalucia

Spain
Andalucía