Image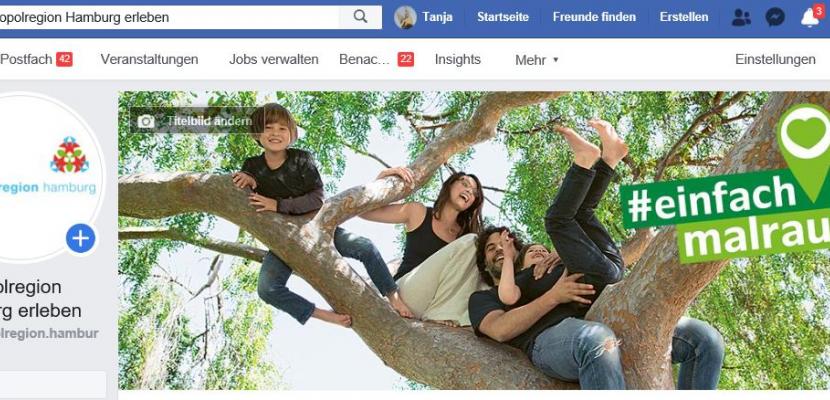 Day-trip tourism campaign of Hamburg Metropolitan Region
Published on 23 June 2021

Germany
Hamburg
Tourism Officer
About this good practice
Hamburg Metropolitan Regions (HMR) has a very diverse touristic structure. It encompasses internationally renowned destinations like the City of Hamburg, Lübeck, the Lüneburg Heath, Hanseatic towns, the North Sea or the Baltic Sea but also many other destinations which are known on a national or regional scale. In addition to 22 regional dmo, the four federal states have their own tourism marketing organisations.
The 5.5 million people living in HMR are a joint internal market which is of interest to all regional dmos. Also, day tourism is a significant market with a considerable revenue.
More than 10 years ago, a study showed that many areas of the region were not really visited by people from Hamburg despite their proximity to the City. This was the starting point for a joint campaign aiming to promote the lesser-known spots in the region as destinations for day trips.
The aims of the project are:
• to promote the region's quality of life to its inhabitants
• to strengthen regional tourism, esp. in the rural areas outside Hamburg
• to raise touristic turnover, esp. in rural areas
• to create a functioning network of tourism organisations in HMR
• to create the prerequisites for modern tourism marketing
• strengthening the cooperation and willingness for reciprocal marketing among partners
Joint actions:
• annual campaigns
• showcasing the variety of the region's landmarks and attractions
• joint social media platforms
• trainings, workhops, exchanges Sign up to see the expert opinion
Resources needed
A central coordinator, supported by an external agency (financed from project budget).
The project is financed jointly through:
- Office of HMR and Hamburg Marketing: € 20.000 / year
- All partners (22 dmo) each € 1.000 / year
Total budget: € 62.000 / year

Evidence of success
• Joint activities form an integral part of partners' marketing mix
• The touristic partners pay for participation in the project and have actively committed themselves to it
• The cooperation across federal states and among the touristic organisations is a success and has – over the years – created a lot of trust and shows the added value of HMR
• Increase of public perception of the region as a "destination" for day trips

Potential for learning or transfer
When looking for a starting point for collaboration, it is worthwhile starting with something small – look for a topic that is not yet covered by another organisation. Day tourism is often not the center of attention of larger dmos, they often focus on the overnight tourist.
On the other hand, day tourism offers large revenues and the market is much bigger as with overnight tourism (people make many more day trips than overnight trips). It offers a lot of potential for joint activities and topics.
It is worthwile starting with small steps when building up a cooperation structure.
Further information
Website
Good practice owner
Organisation
Hamburg Ministry of Economy, Transportation and Innovation

Germany
Hamburg