Image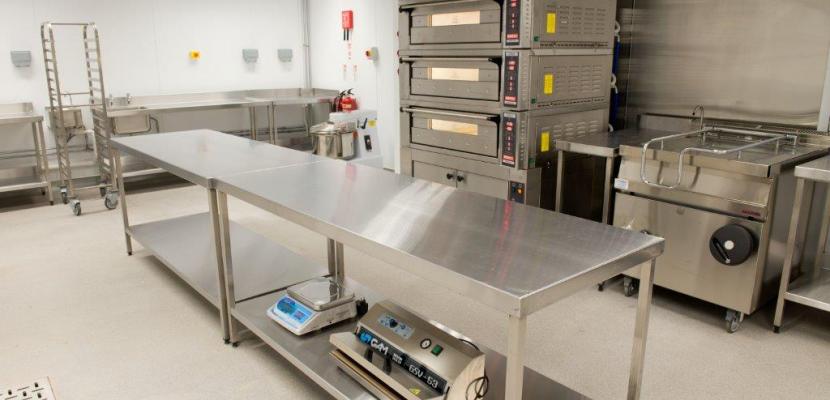 Published on 29 August 2018

Ireland
EU Project Manager
About this good practice
Some years ago with the growth in artisan foods, it became evident that Cork had a vibrant small scale producer environment which could form a base for production, economic and employment growth. The Council began converting some of its industrial units into dedicated food production spaces.
Five years ago it was acknowledged that many of the micro scale producers did not require 1000sq ft (93M2) units on a full time basis and continued to produce from their own homes or garages. The Council explored the possibility of developing purpose designed kitchens which would fill this gap allowing small scale producers to rent a state of the art facility for a number of hours, concentrate production into those few hours and free up their time for sales, marketing and other parts of the fledgling business.
Two units were developed in Cork, with the conversion of two existing industrial units; one as a bakery kitchen and one as a catering kitchen. State of the art professional kitchens are available on a 24 hour basis and can be booked on an hourly or block basis for a charge of just €15 per hour. A deposit of €250 is payable on registration.
The operation of the kitchens is contracted to a food safety company, who provide a facilities manager to oversee operations and provide training to users of the kitchens.
Any Food Business Operators who wish to hire a kitchen must be registered with the relevant regulatory authority. The main beneficiaries are small scale food producers. Sign up to see the expert opinion
Resources needed
Two units were developed at a cost of €500,000. The kit out and equipment also cost approximately €120,000. The kitchens are managed by a food safety consultant and along with other operational expenses, yearly running costs are in the order of €49,000.
Evidence of success
The first half of 2018 has seen an approximate 35% increase in occupied hours over the same period in 2017 (over 1100 hours in total in 2017). 39 producers have used the facilities in 2.5 years of operation.
The units have multiple uses other than the main production one including education, R&D and seasonal/ overflow production. KPIs include rental income, no of users, no of spin outs (4 in 2018) and testimonials. A new management contract has been awarded, new KPIs have yet to be established.
Potential for learning or transfer
It is an observed international trend for an increasing interest in artisan food production and products. Local food production is particularly relevant to regional development supporting indigenous jobs and the local value chain. This good practice is well aligned to rural development supports as our experience has taught us that the best location is in close proximity to food producers. Encouraging artisan food production therefore supports not only the food industry but contributes to an authentic touristic experience thereby supporting the local tourist industry. Any region with a tradition of artisan food production could benefit from this kind of infrastructure.
A balance is required between competing interests - increasing rental income may help break even but may not best serve users and their ability to grow and spin out. Innovative uses may provide an alternative - e.g. a chef training course is set to begin which will address skills issues in the hospitality sector.
Further information
Website
Good practice owner
Organisation
Cork County Council

Ireland
Contact
EU Project Manager