Image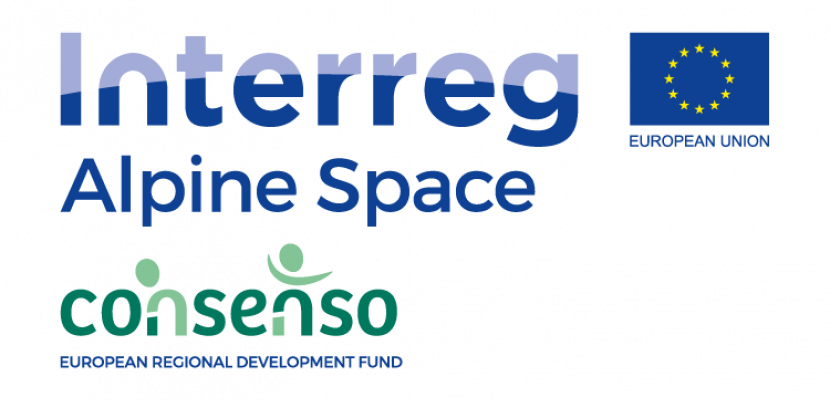 CoNSENSo - COmmunity Nurse Supporting Elderly iN a changing SOciety
Published on 29 April 2019

Italy
Lauren Mosdale
Project Officer
About this good practice
CoNSENSo develops a care model that puts older persons at the centre of health and social care enabling them to stay at home as long as possible. It builds on the crucial role of the Family and Community Nurse: a key person to help and support the daily activities of our elders and their families.
For the communities involved, CoNSENSo is a way to demonstrate that another welfare model can be possible in rural areas. It brings help to the most isolated people, and therefore build a more socially active and conscious community.
Properly trained nurses able to assess, manage and transform the needs of elderly persons living at home requires special skills and knowledge. CoNSENSo has developed a post-graduate education programme for qualified Family and Community Nurses which has been adapted to provide continuous training locally to all of the pilot nurses. Tested during the project through a 5-day transnational training course, the training is now available online and includes modules on community nurse clinical training (the nursing process to be carried out during home visits, concepts of quality of life and frailty) and social business planning and modelling.
At the same time the CoNSENSo Social Business Model has been tested and validated in each partner region, contributing to the release of the final version. Moreover, in some regions the nurses have used the Model for a real simulation of a social business as a possible follow-up of the project pilot action.

Resources needed
The model has been developed through an Interreg Alpine Space "social innovation" project in five programme area regions: Carinthia (AT), Liguria and Piedmont (IT), Slovenia (SI), and the Var (FR). The project received 1.744.540€ from Interreg Alpine Space distributed among 10 partners.
Evidence of success
CoNSENSo has offered its new health and social care model to around 12 000 residents 65+, in 56 villages and municipalities in the Alps.
Within CoNSENSo, 24 Family and Community Nurses have visited more than 4590 persons living at home. Following the visits, the nurses have developed nearly 4000 individual plans, and requested coordination activities for 6.3% of older persons in order to improve their living conditions.
The good practice has already been transferred in Italy and Germany.
Potential for learning or transfer
As part of an Interreg Alpine Space project, this good practice has been tested out in all the partner regions. The Carinthia Lander for instance estimates that by generalising this system already tested 3 regions could save up to 81% of public expenditure related to nursing homes.
The free of access results of the project, including a training course and business model, are ideal tool for transferring the concept.

Further information
Website
Good practice owner
Organisation
Piedmont region

Italy
Piemonte
Contact
Lauren Mosdale
Project Officer