Image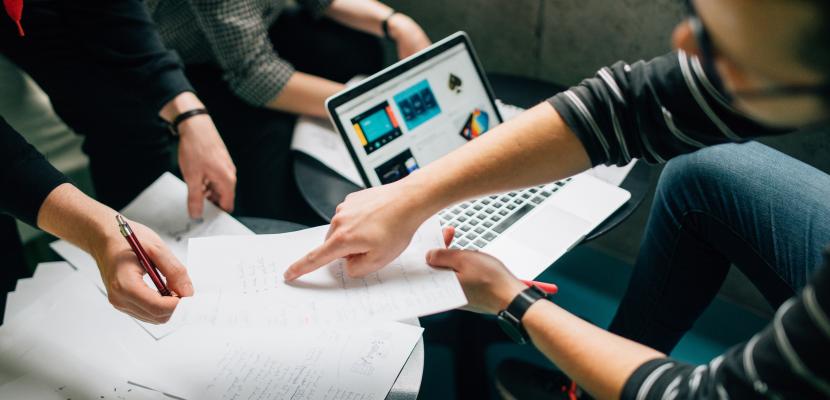 Centre of Entrepreneurship Smolna
Published on 28 October 2021
Poland
Deputy Director/Project Coordinator
About this good practice
Centre of Entrepreneurship Smolna (CES) was the project developed by the European Funds Department within the City of Warsaw structures. The initial to create the facility idea arose around 2008.

The problem that CES addresses in tightly connected with the lack of enough support provided to the entrepreneurs by the public entities in terms of setting and running the company. CES was/is being implemented by:
1) Building the incubator that consists of:
- open space with desks for entrepreneurs
- conference rooms
2) Developing additional free-of charge services for entrepreneurs, which are:
- One-stop shop information desk, where would-be entrepreneurs can register the company, receive information regarding loans and grants and other entrepreneurship-supporting services provided by both public and private entities within local ecosystem.
- Trainings, courses, workshops
- Networking meetings
- Acceleration programmes
- Business/financial/legal advisory
- Internationalization activities
- Entrepreneurship-support promotion activities

The main stakeholders of CES are local NGOs, incubators, hubs, associations, foundations – all entities that somehow provide business-supporting services for entrepreneurs.

The beneficiaries are mainly would-be entrepreneurs, SMEs, students and all other individuals or entities interested in cooperation with the City of Warsaw on the field of entrepreneurship. Sign up to see the expert opinion
Resources needed
Centre of Entrepreneurship Smolna's initial cost: EUR 2,5 mln
Annual budget for implementing projects – circa. EUR 500k-1 mln
CES' staff: 21 (different departments)
Evidence of success
Around 70k users from 2013 until now (October 2020), out of which:
- around 3k users participate in trainings annually
- around 2,5k users use services of one-stop shop annually
- 315 teams went through acceleration programmes
- 21 teams participated in internationalisation programmes
- thousands of other users participate annually in various CES's projects co-organized with external entities regarding entrepreneurship support

Potential for learning or transfer
Structure: incubator is a 100% public undertaking, financed only by public and EU funds; connection of private incubators with feats offered by public district offices; network of stakeholders, cross-promotes stakeholders' entrepreneurs-oriented initiatives and encourages stakeholders to do the same thing.
Offer: real help in a form of grants provided for the winners of the CES' acceleration programmes organized annually; possibility of registering sole proprietorship; OSS offers information on various initiatives of entrepreneurship support; essential knowledge on both public and private free-of-charge trainings, workshops, lectures, networking meetings, acceleration programs and other events.
The biggest advantage is the fact that it is embedded within the public structures of the Warsaw City Hall and it uses tools common for private entities. CES created a bridge connecting public and private areas. Structure, offer and activities may be introduced to the other regions.
Further information
Website
Good practice owner
Organisation
City of Warsaw
Poland
Contact
Deputy Director/Project Coordinator