Image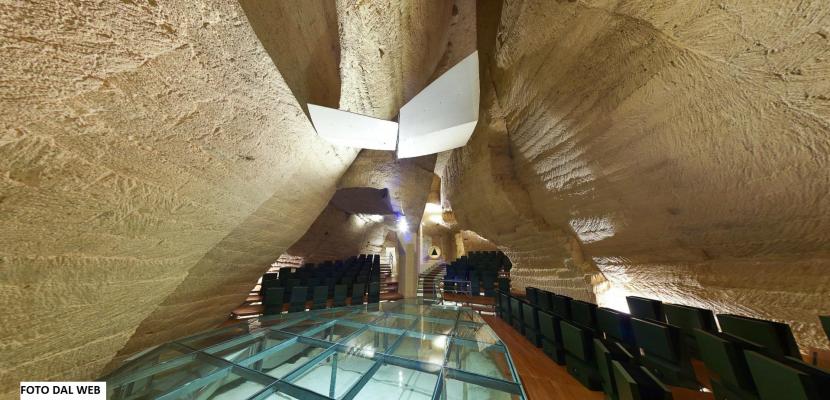 Casa Cava Matera: a new way of restructuring public ancient buildings and manage them efficiently
Published on 17 July 2018

Italy
Basilicata
PM
About this good practice
The project implemented by the Basilicata Region had the objective to design contents before containers and to make them totally autonomous and sustainable. So, instead of starting from the abounded containers and decide later what to do, the project aimed to work before on the ideas and activities to implement.
The first step was involving 150 various companies and associations all over the world and asking them to give ideas and indications on how to configure the laboratory spaces for creativity.The first emphasis was put on the concept of sustainability which means to be autonomous and to support one-off investment costs today, rather than perpetuating critical situations that require constant interventions and public aid.
So, the abandoned building that hosts Casa Cava was revitalized and returned to the regional community as a center for innovative and multidisciplinary creative and cultural activities. Then a consortium of 4 private companies was created to manage costs and revenues like a private company and to make it totally autonomous and sustainable without the public effort.
Casa Cava is large 900 sqm distributed in 10 rooms dug into the tuff of a former XVII century cave in the heart of the Sassi. The design concept related to Casa Cava was the technological quarry with ancient stones but modern functions reacting the ancient hypogeal quarry of the Sassi and with an excellent acoustics that creates an object of great charm inspiring new cultural products.

Resources needed
The resources involved for the project 'Visione Urbane' which includes Casa Cava, together with the other 4 cultural centers of creativity established in Basilicata (Tito, Marconia, San Paolo Albanese, Rionero in Vulture) were 4 million euro financed by the Region with the Ministry of Economy.
Evidence of success
Today, a public good that was in a state of neglect was revitalized and returned to the regional community to become a center for innovative activities and new energies.
Every year, there are more than 200 events, meetings, concerts, art performances, ballets and so forth that are organised in Casa Cava, both from private associations and companies, and from the public sector. The consortium composed of 4 private companies is responsible for the economic and financial results.
Potential for learning or transfer
Creating sustainability conditions in the restructuring abandoned public buildings, making sure that the managers are put in a position to be autonomous: all tangible and intangible interventions must be directed to intervene in the context by supporting one-off investment costs today, rather than perpetuating critical situations that require constant interventions and public aid (financing current expenditure). This is possible starting from a good projection and finishing with an auto-sustainable management.
This is the reason because Casa Cava is functioning very well, because it can host a large number of requests, from music concerts to business meeting. It is a very requested place in Matera and every client pays for the spaces and services because the consortium manages it in a private way and not in a public way. It is totally autonomous in the costs and revenues. Being a public building, this is a real challenge!
Further information
Website
Good practice owner
Organisation
Basilicata region

Italy
Basilicata