Image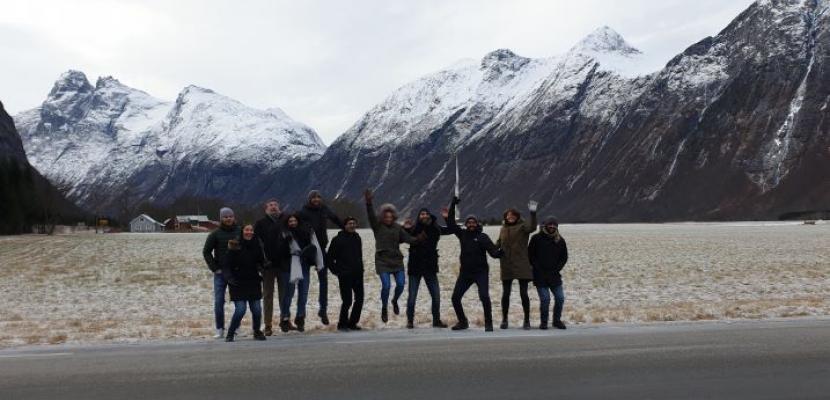 Building an entrepreneur competence and investor network – Fundraising for start-ups
Published on 24 November 2020

Norway
May Britt Roald
Program manager entrepreneurship
About this good practice
Documenting private funding is a mandatory requirement for most public funding sources, in Møre and Romsdal it is lack of privat investors in early stages. This program create network, meetingplace and training for new investors and startups.
Selection criteria for start-ups are:
- A dedicated team,
- Documented market acceptance for solution,
- An MVP or prototype
- Company registered, defined as small, newly established business.
The program offers expert presentations, materials, and 7 workshops on topics such as:
-Raise private capital (fundraising)
• Understand how an investor thinks
• Measure results and development in the company (KPI / growth metrics)
• Develop IP strategy
• Understand the valuation of the company
• Present to investors, customers, partners, the press (pich)
Main topics are "People, product, potential", related to fundraising.
Existing and potential investors are offered a similar course based on their perspective when investing in early-phase start-ups.
This program is an arena where investors and startups work together to learn and implement everything that is done in real life when investing or raising money. Based on experience and interest the two groups are connected for meetings. Participants share their experiences.
Potential investors get a network, also becoming more visible in the ecosystem. Entrepreneurs obtain valuable practice and network, and some win actual deals.
It is not mandatory to invest nor accept. Sign up to see the expert opinion
Resources needed
Partnerships with banks, investor networks, incubators, coworking spaces
-Experts hired to cover program subjects
-Documents, material, presentations shared with participants
-Value EUR 35.000,- per program of 10-15 start-ups.
-4 meetings (digital or physical) -1 pitch.


Evidence of success
-12 startups granted 4 mill. Euro in 2020., 50 % public and 50 % private.
-More visible investor network, and new types of investors actively engaging. More female investors.
-More cooperation in the startup- ecosystem with a common understanding of early-stage business development and stronger partnerships with stakeholders : banks, investors,networks and coworking spaces.
A new simular program for creative industry startups at national level.
A new program once a year.



Potential for learning or transfer
Pra is necessary for entrepreneurs and investors. Stakeholders can help the marketplace for early-stage investments by supporting the development of competence and network to create valuable connections.
Documenting private funding is a mandatory requirement for most public funding sources, but the marketplace has imperfections that should be addressed. Entrepreneurs need an understanding of investor perspective when trying to attract competent capital, and at the same time, investors need an understanding of process and potential from investing in early-phase start-ups. All stakeholders in the ecosystem for entrepreneurs have need of a set of competences to deliver value in the network. The organiser must build partnerships with stakeholders such as banks, investor networks and coworking spaces. This will be a magnet for the right start-up companies and potential investors. The partnership should be based on a common understanding of long-term value from the program.
Further information
Website
Good practice owner
Organisation
Innovation Norway

Norway
Vestlandet
Contact
May Britt Roald
Program manager entrepreneurship