Image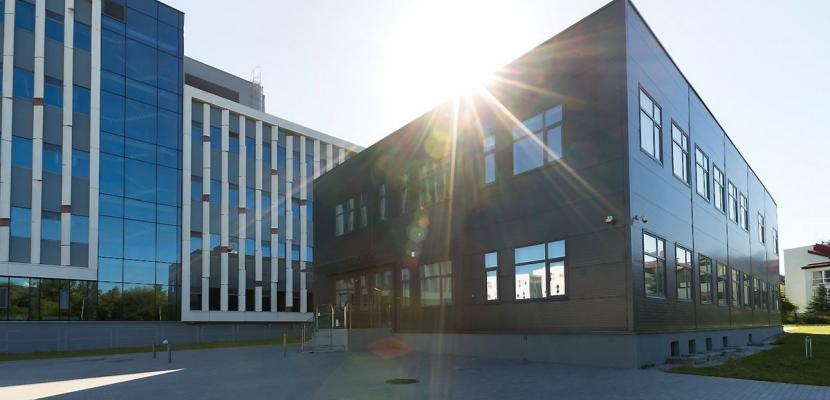 Biotechnology Business Incubator
Published on 08 April 2019

Lithuania
Laurynas Braskus
Innovation consultant
About this good practice
Biotechnology Business Incubatoris located in Saulėtekis avenue, alongside Life Sciences Center of Vilnius University.
The premises of the business incubator is primarily intended to help academia or innovative business to set-up bio-tech related spin-off or startups and learn from each other during the scale up and to prove its business models. This incubator will enable business enterprises to cooperate more actively with scientific and educational institutions.
Biotechnology Business Incubator residents – innovative start-ups that focus on life sciences and related fields – have possibilities to select services that are necessary for successful business development. These services include access to laboratories and technical rooms, office space as well as a selection of services provided by Sunrise Valley Science and Technology Park: consultation on legal, intellectual property management, business development issues, raising of investment and/or funding, accountancy, marketing, validation/testing of products and services as well as consultations on commercialization, etc. The incubation period in the Biotechnology business incubator is up to 5 years.
The following companies have already taken an advantage of working in the Biotechnology business incubator: UAB "Satimed", UAB "Thermopharma Baltic", UAB "Diagnolita", UAB "Lidaris", UAB "Spila", UAB "Droplet Genomics", MB "Sekos", UAB "Baltymas", UAB "CasZyme" etc.
Resources needed
Responsible process facilitator needed (part-time position) with approx. 5.000 Euro budget.
Evidence of success
CasZyme was established in 2017 by researches from Vilnius University and develops new discoveries, innovative applications and top-quality research in the field of CRISPR based Molecular Tools. Company received substantial investment form USA company "Du Pont".
The Finnish pre-clinical research company "Experimentica" has established a startup company here in BBI since November, 2018.
Potential for learning or transfer
This is a good practice to learn how exchange between business, science and the public entities to create added value and facilitate the R&D intensive biotech start-up scale-up process.
Further information
Website
Good practice owner
Organisation
Vilnius University

Lithuania
Contact
Laurynas Braskus
Innovation consultant