Image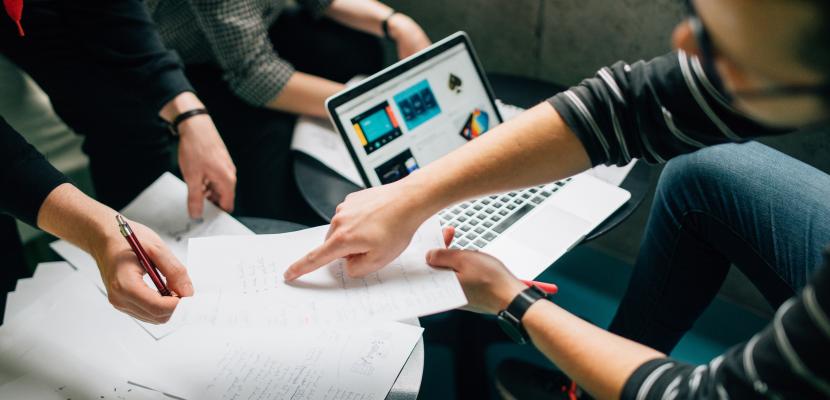 Published on 04 March 2021

United Kingdom
West Yorkshire
Policy Assistant
About this good practice
The Leeds City Region (LCR) has an internationally significant concentration of higher education institutions (HEIs). These help the area perform well on higher education research and development (R&D) and innovation.
However, this does not seem to translate into similar performance among the area's business base.
Therefore, there is potential to increase both the number of businesses innovating, and the level/intensity of innovation within businesses which are innovation active
The programme addresses the challenge of stimulating the demand for innovation support across the small and medium enterprises (SME) base in each of the Local Enterprise Partnership (LEP) priority sectors.
Key features:
• Innovation diagnostic - support the beneficiary SME to undertake a detailed innovation diagnostic to determine the nature, scope and scale of the innovation in question, the capacity required to deliver it, and anticipated commercial benefits/impact.
• Innovation planning – The findings of the diagnostic are used to inform a detailed action plan.
• Innovation provider-selection – access to a framework of innovation support providers.
• Collaboration projects: up to 30% of the cost of accessing specialist expertise, equipment or facilities.
• Equipment purchases: up to 20% of the cost of purchasing equipment.
Stakeholders include LCR LEP, European Regional Development Fund, HEIs, Research and trade bodies, Intermediaries and experts. Sign up to see the expert opinion
Resources needed
The funding for Access Innovation (£7,057,734.00) comprised of EU European Structural and Investment Funds, along with an allocation from West Yorkshire Combined Authority's access to Capital Grants and Private Sector match funding in the form of grants and advice.
Evidence of success
228 SMEs received 12hrs of support.
There were also 62 projects approved from 87 applications.
Early evaluation outcomes include:
• There is a demand for a product of this nature, as evidenced with the number of businesses supported
• Accessible to a wide section of business sectors. The biggest demand was from manufacturing businesses.
• Has supported interesting product developments.
• Successor programme "Connecting Innovation" – currently in development for delivery.

Potential for learning or transfer
We consider this practice of potential interest to others for the following reasons:
(1) It provides a multiple stage journey to supporting an Industry 4.0 project – including the importance of diagnostic and planning before engaging with technology solutions, using workshops, 1-2-1 support and financial grants.
(2) The programme looks to bridge the gap between public funded business support and Higher Education Institutions / Research bodies – supporting SMEs to find the right support for their innovation / industry 4.0 requirements
(3) Fully costed and completed ERDF delivered project – providing a full business case and evidence evaluation of a project in this area, and the difficulties encountered
Business case studies are available of those SMEs who were supported through the programme.

Further information
Website
Good practice owner
Organisation
Leeds City Region LEP

United Kingdom
West Yorkshire