Bio
Ianire has a Bachelor's Degree in Journalism, a Postgraduate Diploma in Communication and Online Marketing and a Master's Degree in Corporate Communication, Protocol and Events. She is experienced in corporate communication, social media strategy, management and marketing. Previously, she worked in a European Agency and various mass media and communication companies in Spain and Ireland. She has recently completed a number of specialist digital media training courses.
Publications
Image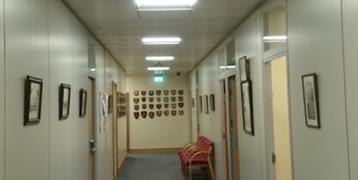 Integrated Intelligent Lighting System
Derry City & Strabane District Council has implemented some energy efficiency measures at its offices to reduce the energy consumption of their public building.
Image
Topic interests
Member's expertise

Sign up to see Ianire's member's expertise