Image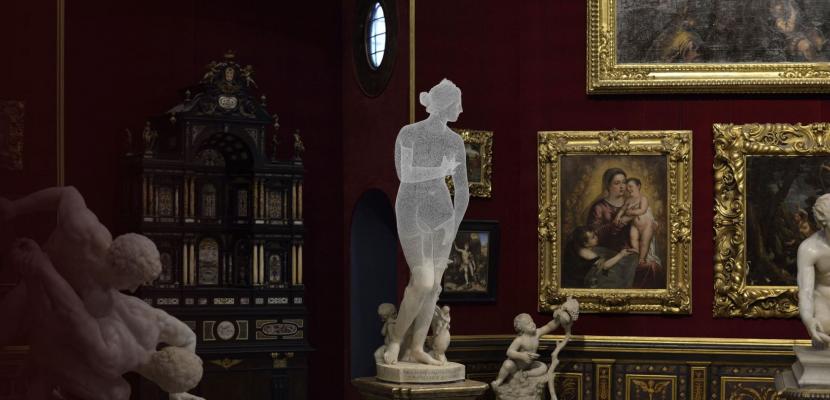 Virtual tour of the Tribuna degli Uffizi
Published on 18 January 2018

Italy
Toscana
Marco Scerbo
Eu Project Manager
About this good practice
The Tribuna of the Uffizi is a large octagonal room, an architectural gem of the sixteenth century, designed by Bernardo Buontalenti for Francesco I de' Medici to accommodate some of the most important pieces of the Medici collection. The project "Virtual tour of the Tribuna degli Uffizi" aims at offering the visitors the possibility to better appreciate the works of art and enjoy the beauty of its architectural elements after the restoration work coordinated by the ex Director Antonio Natali, thanks to financial support provided by Fondazione Friends of Florence.
- The project followed a mathematical basis for high resolution reproduction of works of art and architectural elements by means of structured-light scanners and re-designed information, thus producing a 3D model which is useful for scientific aims. The virtual tour has been carried out by means of Unity 3D, a platform devoted to interactive 3D environments, which is commonly used to develop videogames.
- The beneficiaries of the project are the visitors of the Museum who have the possibility to continue to make a virtual tour in a very detailed way.
Resources needed
The digitization process lasted nine months; it was carried out by an architect, two art historians, two professional technicians for structured-light scanners, two graphic experts (3D graphics) and a software developer engineer.
Evidence of success
The project has been met by very great interest; furthermore, the 3D models, which have been developed, have also been easily reused for software supported by latest techniques relevant augmented reality (App for smartphone and tablets) and virtual reality (Samsung Gear VR).
Potential for learning or transfer
During the digitization process of the statues, we were able to solve all the problems linked to the integration of detailed 3D models into the software, thus setting up interactive three-dimensional environments The software allows the use of 3D models with even 65.000 vertices; the following workflow was conceived to maintain appropriate level of detail:

- Decimation, namely, mesh complexity reduction. As a matter of fact, the number of polygons of a mesh was reduced from millions to a few tens of thousands
- Texture UV mapping, a process by which images are attached to the mesh's UV layer
- Texture application: very high-resolution (VHR) images applied on mapped mesh
- Normal mapping to transfer details: a RGB image captures mesh complexity (from high poly to low poly)
- Application of the right shader
- Mesh collider generation: ultra-low resolution mesh used by rendering in order to identify collisions in the virtual tour.
Further information
Website
Good practice owner
Organisation
Parallelo srl

Italy
Toscana
Contact
Marco Scerbo
Eu Project Manager