Image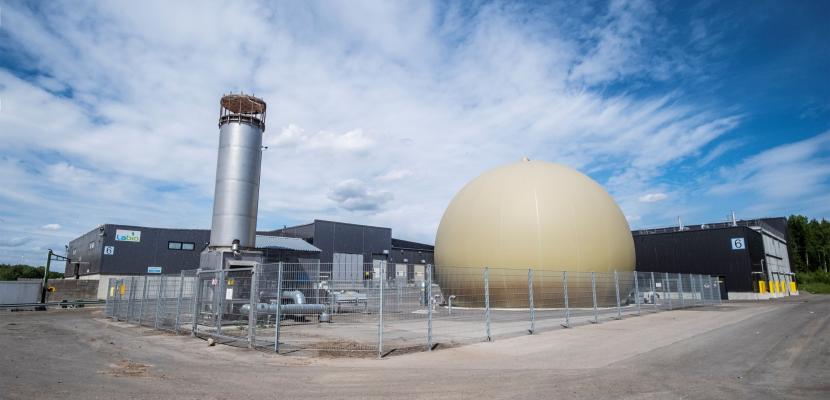 Utilization of biowaste streams - bio-based industrial symbiosis as RES
Published on 09 November 2020

Finland
Etelä-Suomi
RDI specialist
About this good practice
The amount of biowaste is growing. Previously it was landfilled causing difficulties with methane gas creation under anaerobic conditions, odour and most of all, landfilling contributed to a valuable resource and energy loss.

LABIO Ltd biogas and the composting plant is a joint venture owned by Päijät-Häme Waste Management Ltd and the public water service provider Lahti Aqua Ltd. It produces biogas and fertilizer from industrial and municipal biowaste, wastewater sludge and biodegradable material from farming, forestry and fisheries. LABIO Ltd, the largest biogas production and refining plant in Finland is part of the industrial symbiosis in Kujala Waste Treatment Centre in Lahti.

Biogas generated in the dry digesters is transported through the pipes to the nearby operator for upgrading and distribution in the gas grid. The digestate is processed with other biowaste in the composting facility to produce compost, soil and other growing solutions used in agriculture, cultivation and gardening.


Heat energy from the composting process is captured from outgoing hot air using three 750 kW heat pumps and used to heat the biogas facility and the biogas reactors by means of heating water pipes.

Stakeholders: Facilities and industry producing organic waste, biogas traffic, renewable fertilizer users and citizens are all stakeholders. Sign up to see the expert opinion
Resources needed
The plant was financed through public companies Päijät-Häme Waste Management Ltd, Gasum and Lahti Aqua Ltd with total investments of 17 M€. The number of employees in the year 2020 was 14. Business Finland energy aid was given to the project covering 28 % of investment costs.
Evidence of success
LABIO Ltd is an independent company financing all costs through selling waste treatment services and biogas. Turnover in 2017 was 5,8 M€ consisting of gate fees 4,8 M€ and biogas income 1 M€. Operating profit was 0,6 M€.

Landfilling of biowaste has ended and combustion decreased significantly. Odor emissions and greenhouse gas emissions are considerably lower.

Also, the plant has not had a single day out of operation in 15 years.
Potential for learning or transfer
Biogas production helps to decrease the greenhouse gas emissions, and it does not cause any fine particulate emissions. The odour emissions are <500 ou/m3. The carbon footprint of the production chain is 11 000 tons CO2e/a negative (biogas compensation and nitrogen and phosphoric compensation taken into account). The carbon footprint of the nitrogen fertilizer is 300-500% lower than of mineral fertilizers.

The plant is almost exactly the same as another plant built in Austria by the same manufacturer showing the potential to copy such system across borders.
An advantage worth pointing out is the 4 separate reactors for biogas making, while 3 are usually enough to cover production. This allows for nonstop operation as one can always be worked on without interrupting production.


Further information
Website
Good practice owner
Organisation
Lab university of applied sciences

Finland
Etelä-Suomi