Image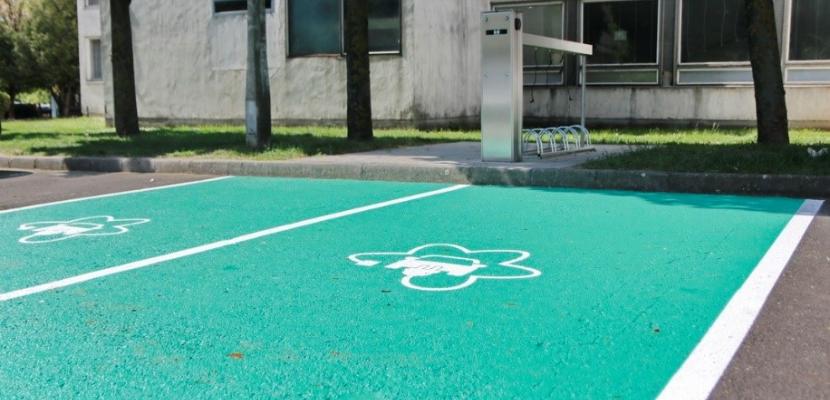 Published on 01 March 2021

Hungary
Dél-Dunántúl
Silvana Rückert
About this good practice
Smart grids are gaining ground in Europe and are yet to reach their full potential. The Municipality of Paks is set on a mission to implement an integrated system, that controls the flow of electricity from RES capacities based on the current load to feed to the grid or store the energy in batteries, either balancing the grid by matching the supply of RES-generated energy to demand, or generating economic benefits to this project as stored energy can be sold during peak load or aused in transportation.
This is an integrated approach linking together electricity generation and transport aspects: the company operates electric vehicles, and deals with electricity generation, storage and trade. A satellite company, the Paksi Közlekedési Ltd. will operate transport interfaces in the city, such as:
-E-taxis/virtual e-bus system,
-E-buses, and demand responsive mini buses,
-E-bicycle sharing system,
-E-ferry,
-E-vans for Municipality and municipality companies use,
-Charging infrastructure for the buses and for private car owners.
This system uses electricity that is generated by the RES capacities owned by the Municipality, thus offers a solution that is cheaper to maintain but requires a significant upfront investment. The project covers a balance group for Municipalities with RES capacities and the planned transportation elements. On demand, it can be scaled up by incorporating regional transportation and can be scaled down or completed with other elements.
Resources needed
The project was started utilizing the ELENA-facility accounting for roughly 2 million EUR of support from the EIB. Further funding is provided by the Municipality, the Hungarian Integrated Transport Development Operational Programme.
Evidence of success
The project is currently under implementation, however a key success factor could be that the following steps foreseen in the ELENA-application were taken, such as procurement of the electric buses and the charging infrastructure, installation of charging points. Locals are expecting the project to be realized in the future.
Potential for learning or transfer
The project offers valuable insights for Municipalities and regional authorities seeking to implement e-mobility or smart grid projects as the Protheus-project highlights the intertwined nature of the two. This is an economical and useful way to utilize electricity generated from local, Municipality-owned sources and improves public health, safety and transport conditions.
Further information
Website
Good practice owner
Organisation
Protheus Holding Ltd.

Hungary
Dél-Dunántúl