Image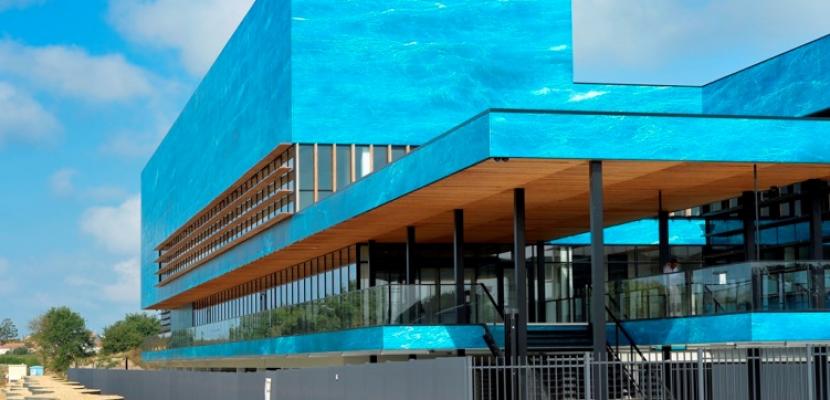 Published on 28 June 2019

France
Agathe FOURNIER
About this good practice
Technocampus platforms respond to the challenges of industrial competitiveness. They are a set of mutualized technological research platforms dedicated to advanced manufacturing. They collocate high-performance materials and industrial & academic players that work on strategic sectors.
TKO is a mutualized technological research platform dedicated to marine structures and metallic materials. It encompasses industrial & academic players that work on developing innovative manufacturing technologies for shipbuilding and MRE. TKO offers pooled resources, encourage interdisciplinary approach, collaborative R&D and technology transfer. Technocampus Ocean contributes to the excellence of Pays de la Loire region in the field of maritime industry.
The Technocampus concept of co-locating a prime contractor and academic researchers offers SMEs and VSEs the opportunity to engage in a programme of innovation and benefit from an optimum level of expert resources, clear foresight of market outlets and project support.
TKO gathers technological teams and means from key players of offshore structures and related metallic processes.
The aim is to ensure collaborative action through the colocation of academic research teams, manufacturers and high-profile service providers in order to facilitate a 360° project structure, and opens the door to world-class expertise. Sign up to see the expert opinion
Resources needed
3 employees works on TKO: 1 director, a deputy director and an assistant. TKO represents approximately 40 % of the working time of this staff. (These 3 employees also work for other Technocampus).
40M€ were invested in the building
Evidence of success
18 tenants / 350 people
17 000 m²: 55% workshops / 45% offices
The Technocampus platforms are a key investment for the Regional Council of Pays de la Loire to magnify local industrial dynamics. They contribute to territorial attractiveness and facilitate the emergence of numerous collaborative projects.

Potential for learning or transfer
Technocampus platforms are a key investment for Pays de la Loire Region to magnify local industrial dynamics. By mutualizing public and private resources and putting collaborative innovation at the heart of regional economic development, Technocampus platforms respond to the challenges of industrial competitiveness.

TKO is one of the major innovation platforms in Pays de la Loire together with other Technocampus platforms: Technocampus Composite (a leading platform in the development of innovative technologies for designing and building of larger components in high performance composites), Technocampus Smart Factory (an industrial centre of virtual reality at the forefront of innovation that offers companies ultra-immersive sessions and can integrate complex scenarios) and the new Technocampus Alimentation.
The concept is easily transferable in any region or sectors and tenants seem to really enjoy the collocation it provides for their business
Further information
Website
Good practice owner
Organisation
Conseil Régional Pays de Loire

France