Image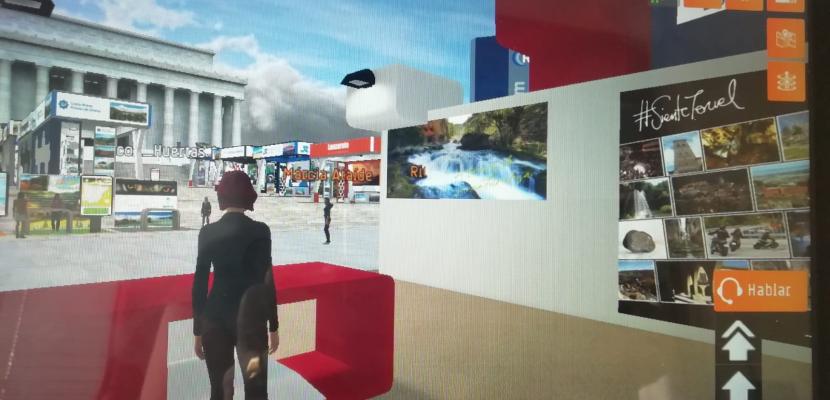 Sustainable strategics for avoiding pandemic impact in tourism
Published on 24 June 2020

Spain
Aragón
Laura Gascón Herrero
Project manager
About this good practice
The province of Teruel lauched a sustainable strategy in tourism in 2017, with the impact of the COVID-19, specially in this sector, they impulsed a campaing that started in April with training on line about how to face this moment and suggesting different ways of copping this situation. They even have a practice case on video storytelling for making more attractive and personal the visit.
They continued advertising the Cid route, that is less known and for this reasson more atractive in this moments. The marketing campaing continued with a slogan about consuming local, a raffle of bonus of 30€ less if you book in a provincial hotel and they have created a paper tablecloth with the map of Teruel for restaurant that will present the different touristic points of interest.
The tourims departnment normally is the visble face of Teruel in professional fairs, in this case they participated in a virtual fair with abatars for maintaining the activity at national level.
The province created a good practice about local commerce called "multiservice" which is a grocery and bar in villages of less 500 inhabitants, the province, include this spot as a place of being visited in touristic routes. Sign up to see the expert opinion
Resources needed
The cost of the activity was around 150.000€ that came from other activities planned in the annual budget for supporting cultural activities that with the pandemic was not possible to do
Evidence of success
The riffle was done with the collaboration of two provincial newspaper, both of them have increased their sales.

In terms of booking in the rural houses and small hotels they speak about a good number of reservations as people prefer to be alone with not many people around, in any case we are in an early stage of the summer, let's see what happened at the end of the season by September

Potential for learning or transfer
The province is focus on sustainable tourism since 2017, and he has not change his mind and continue step by step going to the point, now the pandemic could have force him to change his mind but he continue. It is important to maintain a strategy more than 4 years, if we want to see the impact.
The cost of the practice is not really high but the community and the sector feel backed for the administration which is important in this moment.
Other important thing is that many people now is more sensitive with the local consumerism, KM0, the support of the natural resources and is a good moment for implementing this strategy with more possibility of success.

Further information
Website
Good practice owner
Organisation
Provincial Government of Teruel
Contact
Laura Gascón Herrero
Project manager