Image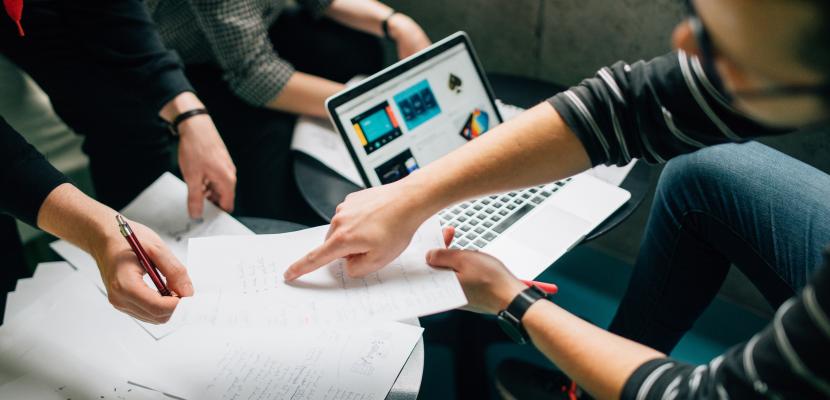 Published on 26 January 2022

United Kingdom
West Yorkshire
Policy Assistant
About this good practice
The Skills for Growth's main focus is to:
• Respond to and engage with businesses to identify issues, concerns, gaps, future needs in relation to key sectors, skills gaps and recruitment issues.
• Link businesses and a range of learning providers including further and higher education institutions to facilitate understanding by both parties of each other's work, priorities and barriers to engagement and then to facilitate collaborative working.
• Research, plan and implement a range of projects which bring education and businesses together which might include company visits, work experience, industrial placements, paid internships, undergraduate/graduate placements.

The main beneficiaries of this programme will be SMEs and individuals. Through this programme, businesses will develop greater awareness of the offer available to them from educational institutions including schools, colleges and universities. They will develop greater influence over these institutions to ensure that skills provision better meets their current and future skills needs.

Resources needed
Funding for Skills for Growth (£1,980,000) comprised of EU European Social Funds. It will run for three years. A Team Leader, 8 FT Business Partnership Advisers and a part time Contract Officer are employed to run the programme. The programme also funds a marketing campaign and resources/events.
Evidence of success
There has been an increase in engagement of SMEs for Employment and Skills Support (436 businesses engaged with the programme in the first 9 months)
• Skills support has been a top priority for businesses (32% looking to upskill staff)
• High demand for education engagement (55% of businesses wanted an introduction to a school, college or university)
• Sector with largest demand is manufacturing (24% of businesses engaged)
• Young people's digital skills has created a demand for internships.
Potential for learning or transfer
• The team are not 'selling' a programme but a service. The business needs are at the centre of the programme approach – diagnostic and planning tools ensure the right options are presented to business.
• The programme gives specialist skills support to other teams and partners to navigate the complex skill support eco system.
• There is a single point for businesses to get skills support, with simplified referral routes to the right support.
• Fully costed ESF programme ensures SME's can engage with support to grow their business.

Further information
Website
Good practice owner
Organisation
Leeds City Region LEP

United Kingdom
West Yorkshire