Image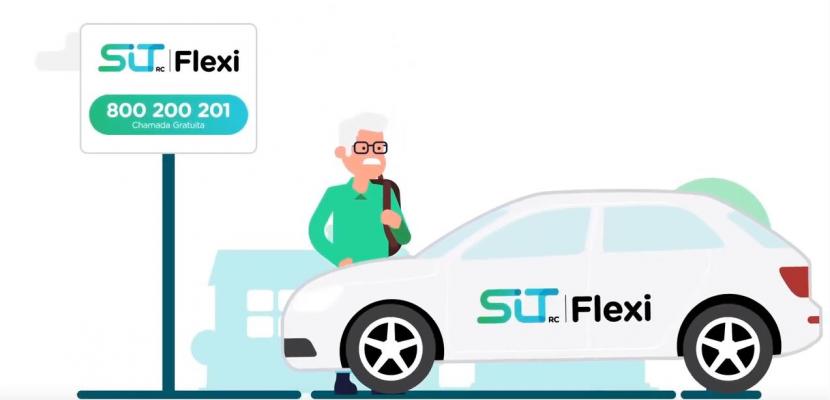 SIT FLEXI Intermunicipal demand responsive transport solution
Published on 13 December 2021

Portugal
Centro (PT)
AM
About this good practice
In a context of low density and high territorial dispersion, public transport cannot effectively and efficiently cover 100% of rural areas. In these areas, public transport operates in most cases regardless of the low demand and is often directed at the student population. This leads to inadequate supply to a significant portion of the population. In these circumstances, any attempt to increase the coverage of the network is always associated with low demand rates, not adjusted to the typology/size of existing equipment, and in most cases making it impossible to achieve an efficient service. The Intermunicipal Community of Coimbra Region implemented SIT FLEXI in two municipalities (Góis and Pampilhosa da Serra) as pilot projects in 2020. In 2021 the IT FLEXI solution is being expanded to the remaining municipalities (except Coimbra, the most urban and densely populated municipality) In order to enable an offer in terms of transport services in these rural and low-density areas (most part of the territorial area of CIM RC) the SIT FLEXI is the most efficient and flexible transport solution. A demand-responsive transport solution of this nature has flexibility, depending on the needs of the population and the characteristics of the territory. SIT FLEXI has routes, stops and schedules but with the flexibility to make adjustments in order to give the best response to user needs.
Resources needed
More than 130 taxi operators involved in the project in 18 municipalities.
Evidence of success
More than 130 taxi operators involved in the project in 18 municipalities 109 planned routes; Partnership with 130 taxi operators; Monthly average reservation growth: 52,8%; 501 places covered by SIT FLEXI; Around 49.000 inhabitants served by SIT FLEXI.
Potential for learning or transfer
- Support taxi drivers in the digitization process;
- Involve local authorities in the planning process and continuous improvement of the service;
- Improve interoperability with other mobility services (intermunicipal routes, transport of people with reduced mobility, etc)
Further information
Website
Good practice owner
Organisation
Intermunicipal Community of Coimbra Region

Portugal
Centro (PT)