Image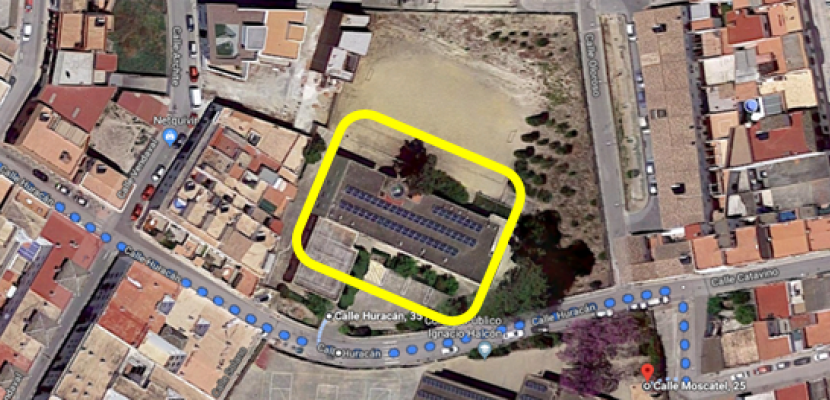 Self-consumption and collective renewable: Ola Solar de Lebrija (OSL)
Published on 11 August 2021

Spain
Andalucía
Ruth Borrego Andrade
Project Manager
About this good practice
There are many people who cannot use renewable energies in their homes because they do not have the space or live in rented accommodation or they do not have the financial capacity to afford a complete installation.

OSL is a pioneering mechanism in Spain that allows these people to participate in renewable energy installations through small financial contributions. With a minimum investment of 100 euros, they become "co-participants" in the installation with a return of 6% (after taxes). This installation, as with all those promoted and developed by ECOOO, has been recognised by the Spanish Ministry of Industry for 30 years from its commissioning as being reasonably profitable.

OSL has installed collective photovoltaic solar energy on the roofs of 11 municipal buildings in Lebrija (Seville), on loan from the town council (public schools, a senior citizens' centre, a fire station, a sports centre, etc.).

The highlight of this initiative is that it is a collective renewable energy installation, in which renewable energy is generated in a way that promotes citizen participation and supports an economy that is more respectful of the environment and people. The energy is sold on the electricity market. The revenue from the sale is used to repay the money lent to the citizens who participate in the project.
Resources needed
In terms of financing, the cost of the 11 installations amounted to 885,000 euros, which was provided by 129 "co-participants" with their contributions.
In terms of human resources, the ECOOO team has had to dedicate hours to the management of the entire project.
Evidence of success
129 "co-particiants" for financing the installations.
11 installations with a total peak power of 233 kW (collector area of 7,200 m2).
350,738 kWh of annual production, equivalent to the electricity consumption of 117 households.
103 tonnes of CO2 avoided, equivalent to that emitted by driving 665,000 km by car.
11 cherry trees planted. ECOOO wanted to highlight the positive impact that OLS has on the environment by sponsoring cherry trees planted in the Jerte Valley, Cáceres. There has bee
Potential for learning or transfer
Public administrations across the European Union have large areas available to place renewable energy installations (mainly roofs and rooftops of office buildings and educational establishments). Due to economic and debt restrictions, many public authorities find it difficult to invest in renewable energy. However, they can cede these areas to the public so that they can collectively install and finance renewable energies.

The OSL offers a clear testimony of a successful citizens' initiative, promoted and managed through a small energy company such as ECOOO, which can therefore be replicated anywhere in the EU.

OSL was developed in 2012, in an uncertain regulatory context in Spain. Today, with a much more advanced legal framework for renewable energy, this initiative greatly helps citizens across the EU and small companies similar to ECOOO to develop projects of this type.
Further information
Website
Good practice owner
Organisation
ECOOO and City Hall of Lebrija (Sevilla)

Spain
Andalucía
Contact
Ruth Borrego Andrade
Project Manager