Image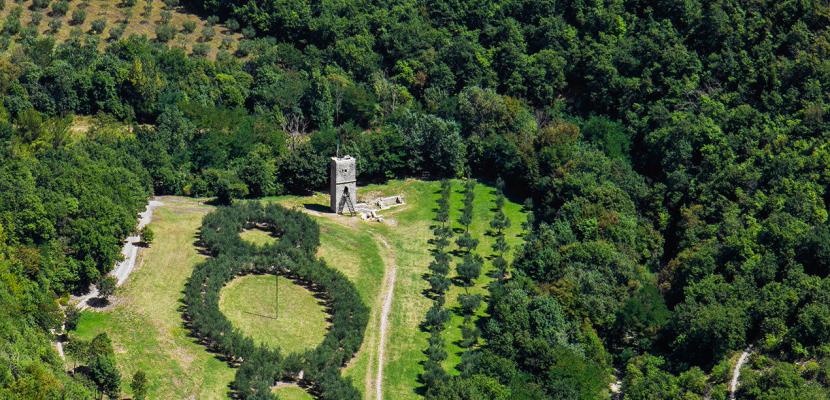 Published on 20 February 2020

Italy
Umbria
Christian Gruessen
Project Coordinator
About this good practice
In 2008, the FAI – Italian Environment Found acquired 64 ha of natural area located close to Basilica of St Francis in Assisi. A renovation and recovery works, was carried on to restore value to an intact but abandoned area.
The project of renovation aims to:
- provide a natural park to Assisi;
- create a new and different pedestrian access to the old town centre;
- communicate the cultural, ecological, environmental and social value of the landscape;
- promote a sustainable tourism which can preserve it from degradation, encouraging a responsible use of it.
The FAI recovery works, started in 2010, led to the creation of a natural and cultural walk that starts from the Basilica of San Francesco, continues into the woods, crossing the ancient Benedictine complex of Santa Croce, of which remains such as the hospital, monastery, church, bridge and the mill are still visible.
The walk ends in a clearing on the Tescio valley, where the Annamaria Tower stands out, brought to light by archaeological excavations, home to the work of Land Art created by Michelangelo Pistoletto called the Third Paradise.
The project was quite complex and take into account the :
- biodiversity preservation based on management of clearings, pasture, hedges, and placement of nests;
- heritage protection: the church and old mill restoration
- enhancement of agriculture landscape recovering the olive groves
- leisure for inhabitants and tourists through the development of walks and paths.
Resources needed
The budget for the recovery project was around 2.500.000 euro.
1 perosn responsible of operational management, 3 front / office operators, 2 gardeners / farmers

Evidence of success
FAI is the strength of the project. Acquired and redeveloped the property, it continues its work in the maintenance and management of the entire area.
The land art project of Michelangelo Pistoletto attracts many national and international tourists and it received attention from many national and international media.

Potential for learning or transfer
The design and management methodology of the project is replicable to:
- support, through the intervention of private funds, the enhancement of natural areas and degraded areas.
- restore and to enhance complex places through elements representative of biodiversity.
- design through an economic management of spaces, maintaining a quality and functionality after the end of the work.

The element to be improved and taken into consideration for a greater effectiveness of the project is the development of public private and voluntary partnerships to keep community spaces alive.

Further information
Website
Good practice owner
Organisation
Fondo Ambiente Italiano

Italy
Umbria
Contact
Christian Gruessen
Project Coordinator