Image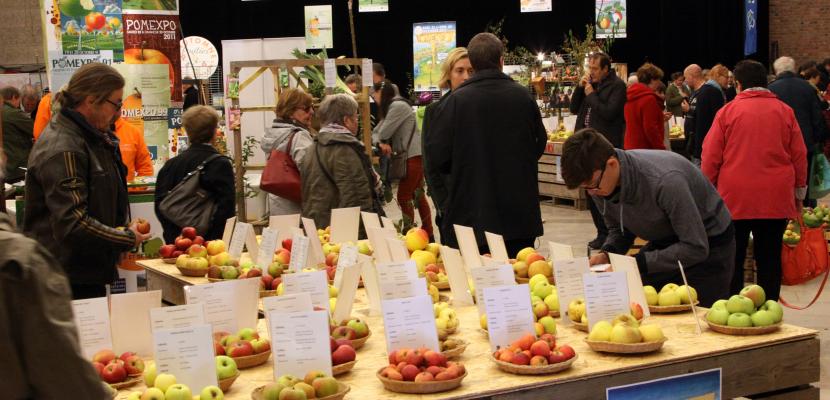 Raising public awareness of fruit diversity at the POMEXPO trade fair
Published on 17 May 2018

France
caroline delelis
About this good practice
Fruit diversity is not well understood by the general public, which tends to consume standardised fruits with a high carbon footprint. Nevertheless, the Hauts-de-France region benefits from an exceptional fruit heritage: over 750 apple and 350 pear varieties. They are preserved in a protective regional Orchard managed and maintained by the Regional Centre of Genetic Resources. The POMEXPO trade fair contributes to extending the knowledge of the vast fruit heritage, focusing on local and regional varieties.
Resources needed
By cultivating fruit varieties of our region and by studying their qualities (resistance to diseases, flavours, etc.), the Regional Centre of Genetic Resources seeks to respond to the evolution of consumer demand and to put back into circulation varieties that were appreciated in the past.
Evidence of success
The regional population is becoming conscious of fruit diversity and is redirecting its orientation in terms of consumption and purchasing of various fruits.
Potential for learning or transfer
To work with local associations working to preserve fruit heritage is essential in order to reach the population.
Further information
Website
Good practice owner
Organisation
Espaces Naturels Régionaux

France