Image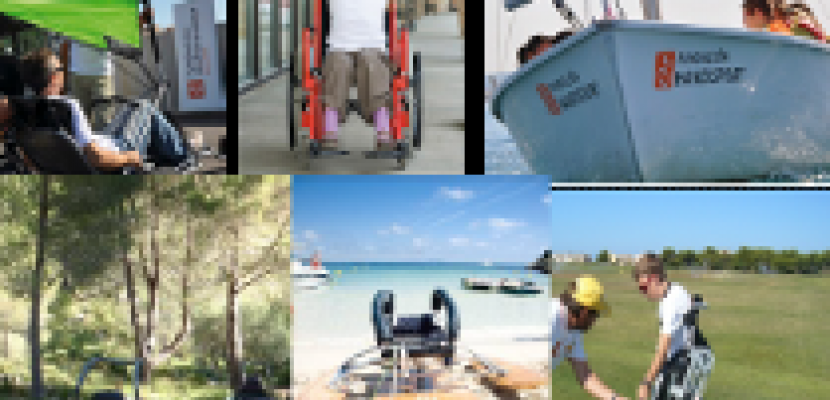 Promoting accessible Tourism in Mallorca Island
Published on 25 May 2020

Spain
European project technicians
About this good practice
Handisport Foundation is a non-profit organization, born in 2007 in Mallorca Island, working to promote a real integration into society of people with disabilities.
Handisport has created a Tourism Product that includes holiday's packages with sports and multiple activity agendas, which can be carried out during any season of the year. It has derived a series of complementary services, which included major services such as transfers, accommodation and travel arrangements to the island by air or sea.
So Handisport is helping to provide accessibility and services, promote tourism for all and encourage the public and private sectors to invest in accessibility to respond to the increasingly growing demand. From our birth we have developed actions in the field of leisure, sports, education, training, work and tourism: Consultancy and advice on accessibility to the public and private sector: diagnosis, improvement proposal, advisory of technical aids; Organization of International forums and Tournaments; Agreements with national and international tour operators; Fam trips, press trips y blog trips with specialized agents; Forums and symposiums (eg. Destination for all 2018 as speaker and exhibitor, I Smart Island Congress). The mains stakeholders are individual users, members of different organizations and associations in a series of group outings, respite programs and family reconciliation from Mallorca, Spain or Europe are our main clients. Sign up to see the expert opinion
Resources needed
The annual expenses are around € 100,000 (current expenses, staff costs, equipment maintenance). Our staff hired is 2 employees for administrative and coordination services and 2 monitors for material maintenance and assistance to the user during the activity (1-3 additional monitors in summer).
Evidence of success
+15,000 services were done to people from different countries.
+ 500 professionals trained in the tourism sector.
Identification of the Routes for all in Palma (2016)
Development of the 'Alcudia For All' ( the best initiative in Corporate Social Responsibility at the "Nit de Turisme" 2018)
International awards:
• The best Social Responsibility initiative by the Tourism Agency of the Balearic Islands (2016)
• Hyatt Community Grant 2015
• FITUR 2012 Award for the Best Adventure Product.
Potential for learning or transfer
Nothing is impossible if done with determination, passion and professionalism. Handisport offers a unique experience based on connecting people with disabilities with accommodation, transfer and a large range of sports activities and accessible cultural visits.
So whatever its abilities, people can enjoy holidays taking advantage of all the leisure possibilities that Mallorca offers, converting the island in a top destination in terms of Accessible Tourism.
This practice is an example of the inclusion of disabled people and has a big potential for transfer and learning as it is proving successful.

Further information
Website
Good practice owner
Organisation
Consell de Mallorca - Sustainability and Environment Department

Spain
Illes Balears
Contact
European project technicians