Image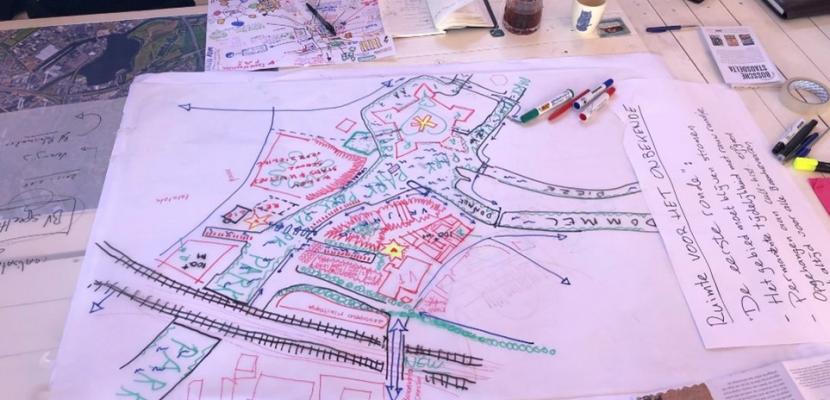 Participatory approach Spoorzone
Published on 12 November 2020

Netherlands
Noord-Brabant
Marieke Muilwijk
Cultural heritage and spatial planning expert
About this good practice
The first step was the Short & Powerful Festival (December 2019). In one afternoon, we challenged those interested to look at the area through different glasses. To see the opportunities. The next step was the Citizens Science Lab. In two days, approximately 80 involved residents and professionals immersed themselves in 4 themes from the ambition document. They discussed dilemmas and looked for possible solutions. This resulted in the following videos on 4 themes: https://www.denbosch.nl/nl/projecten/spoorzone/bossche-stadsdelta
The third step was the 'run till you drop' meeting. During this meeting, we showed how we processed the input from the Citizen Science Lab (the two-day workshop) into scenarios. We also took the input from the Work Studio and the Short & Powerful Festival with us. During this evening, we presented choices per theme for which those present could express their preference.
Meanwhile, from the end of November until the end of February, there was a walk-in studio it the site every Thursday afternoon. During these afternoons conversations took place and there was room to ask questions to the project team.
With all the collected input an adapted development plan was created, including new budget lines and planning proposals. Since the costs of implementation have increased substantially, additional budgets will have to be found. Sign up to see the expert opinion
Resources needed
Organisation of 4 forms of citizens' participation, deployment of external process manager €15,000.
Facility costs (catering, AV equipment) on location and development of promotional material €4,500.
Staff costs municipality €5.000,-

Total: €24.500,-.
Evidence of success
The main conclusion of this process is that the initial development framework proposed by the municipality for this area is not appreciated by the public and (future) entrepreneurs. They have come up with the following principles:
- the area should become car-free
- the industrial heritage should be treasured
- the derelict military heritage should be developed in a modern and respectful way
- the area should contribute to regional sustainable water management
Potential for learning or transfer
1. Participatory creation of a development plan engages the (future) entrepreneurs.
2. Proof that inhabitants are eager to safeguard their local heritage buildings, even when they are less practical and more expensive to use and maintain.
3. The wish for sustainable development is not just a political fashion. Inhabitants and entrepreneurs are willing to sacrifice their own development options to improve regional water safety.
Further information
Website
Good practice owner
Organisation
Municipality of 's-Hertogenbosch

Netherlands
Noord-Brabant
Contact
Marieke Muilwijk
Cultural heritage and spatial planning expert