Image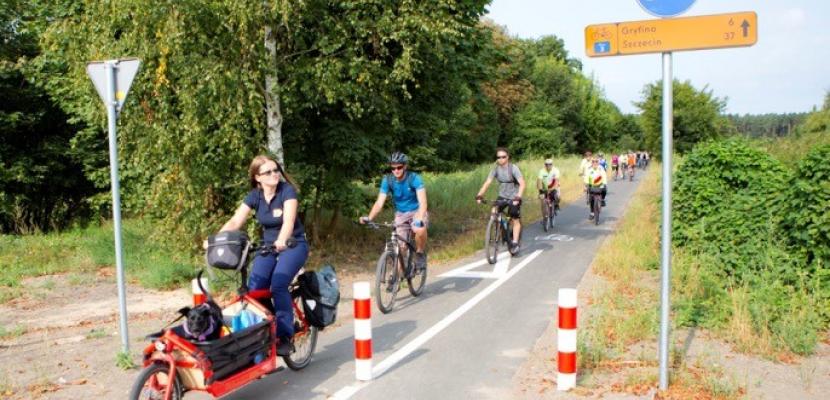 Network of long-distance cycle routes in West Pomerania Region
Published on 30 June 2021
Poland
Pomorskie
Project Manager
About this good practice
In 2015, the West Pomeranian Voivodeship started the implementation of a coherent concept of a network of bicycle routes. The mission of the project was to promote cycling tourism in Western Pomerania. The implementation of bicycle routes was planned to be carried out by local government units and other beneficiaries depending on the ownership and management of specific road sections. One of the main goals of the project was to identify the main bicycle routes that will enable the channeling of bicycle traffic, increasing and diversifying the touristic offer as well as setting the framework for the platform that will enable the coordination of the project's tasks by various entities. The first stage of work was related to the fullest possible inventory of the bicycle infrastructure and a preliminary analysis of the data from traffic generators, potential routes and also existing routes, the collection and verification of the information on existing and planned roads and routes from municipalities and forests, mapping as well as field work. By the decision of the Board of the West Pomeranian Voivodeship, four priority routes were selected for further analysis and detailed development: Velo Baltica route, the route of the Western Lake District, the Old Railway Trail and Blue Velo Route. Long stretches of the route are already rideable, but the implementation is still on-going.


Resources needed
In total, the whole network of 1135 km cycle routes (426 km of dedicated cycle tracks) will cost 73 million EUR. The EU contribution to completing the network is expected to reach 60 million EUR.
Evidence of success
4 routes – 1120 km
410 km of new cycle paths
Growing number of users
Potential for learning or transfer
The project can serve as a good example for other stakeholders on how to implement future investments in the development of cycling infrastructure and cycling tourism and the creation of a network of long-distance cycle routes.
One of the lessons learned: regional cycle routes are best built by the regional road administration, as many rural communes do not have capacity for proper tendering or quality assurance. Additionally, regional priorities differ from local ones, and tendering on regional level allows the benefits for economy of scale.
Moreover, legal tools to facilitate land acquisition for independent cycle tracks are missing – such tools exist for road or rail construction. Regions are currently asking for such tools as part of Recovery Plan, as it would greatly increase the absorption capacity.
Further information
Website
Good practice owner
Organisation
Westpomeranian Marshal´s Office
Poland
Pomorskie