Image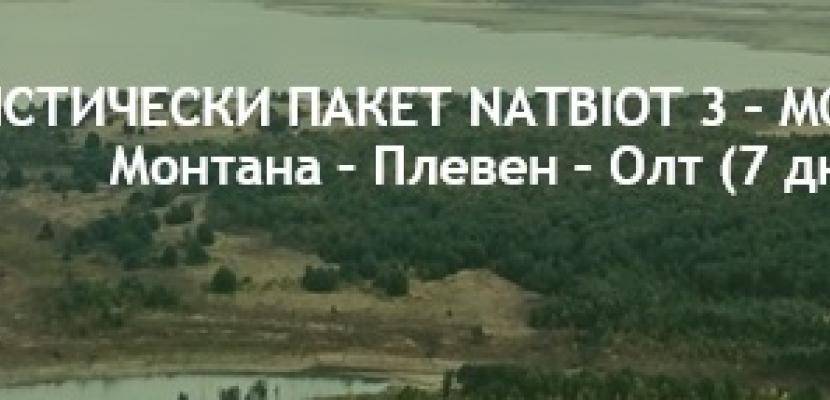 Natural heritage - natural/bio resources' services", NATBIOT
Published on 04 June 2020

Bulgaria
communication manager
About this good practice
NATBIOT is a project that aims to respond with an innovative approach with solutions that puts together niche market requests with updated information and well-structured branded touristic packages under the NATBIOT concept, focusing on touristic services quality (natural/bio food, bio materials for bedding, storage, etc.) and contributing to cross border tourism development by sustainable use of natural and cultural heritages and resources.
NATBIOT addresses the following problems in the cross-border area Romania-Bulgaria:
1)Insufficient knowledge/promotion of the natural and cultural heritage, natural resources in the target area and the related places for accommodation, meals, transport, entertainment services in terms of number, level of quality, specificity;
2)Insufficient development and promotion of natural/organic products and services that can attract tourists who are looking for a holiday or want to get acquainted with the natural and cultural heritage by taking advantage of natural/organic services;
3) Seasonality of tourism, predominant summer character.
The project responded to these challenges by creating joint innovative touristic products with the brand NATBIOT and improved the quality and marketing services in the fields of tourism and this are recognized as essential for tourism development and environment preservation and protection. Sign up to see the expert opinion
Resources needed
Amount needed to development of this project is 465,000 EUR but can be reduced if the project covers a smaller area and a smaller number of packages are developed. Financial savings can be also achieved due to application of specific models such as if some expenses are to be paid by the travellers.
Evidence of success
A joint touristic offer branded NATBIOT offers a better visibility and attractiveness for the new touristic market demand for healthy, clean (non-allergenic), educative holidays, whether we are talking about foreign tourists or/and Romanian's and Bulgarian's that can travel easily.
Through the introduction of this practice is achieved a strong social and economic effect on small local communities.
The packages are flexible and can meet the requirements of tourists with different interest.

Potential for learning or transfer
The practice is suitable for transfer to regions where there are objects of natural and cultural heritage with low popularity and high potential for realization of revenues. It is especially suitable for remote and cross-border areas, with restaurants and hotels with small capacity, which offer home comfort and conditions for "green tourism".
NATBIOT approach took into consideration the similarities and complementarities between border areas in terms of knowledge/promotion of natural and cultural heritage, natural resources and connected facilities accommodation, eating, transport, entertainment services.
The main stakeholders are: owners of small hotels and restaurants offering organic food and other "green services"; small local communities (municipalities), managing objects of CHH; tour operators and travel agencies wishing to offer alternative tourism products; tourists oriented to alternative types of tourism.



Further information
Website
Good practice owner
Organisation
Association National Center for Information Service – Pleven, Bulgaria and Romanian Movement for Quality – Craiova, Romania

Bulgaria
Severozapaden
Contact
communication manager