Image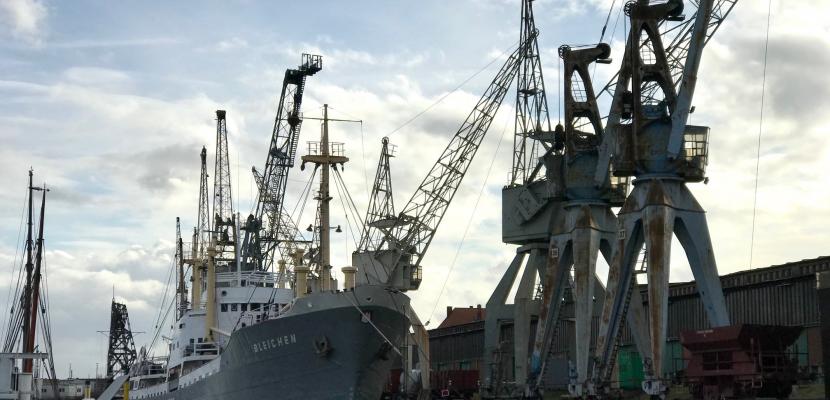 Published on 04 January 2021

Germany
Hamburg
Tanja Blaetter
Tourism Officer
About this good practice
The Port Museum Hamburg is located in the free port on the last remaining ensemble of quay sheds being today under preservation order. The structure of the quay was built 100 year ago and once ensured the optimal handling of goods between the ship moored to the quay and the traffic on land. A variety of exhibits is shown in shed 50 A. The collection comprises examples of the material culture from the last 100 years such as the handling of goods, shipping, shipbuilding and sea engineering. The floating objects of the museum are accessible across the museum's pontoon bridge. Among those are the floating crane Saatsee from 1917 and the steam-powered suction machine Sauger IV from 1909 with their impressive steam engines are started up for special events and presented to the visitors. On the barge H11347 from 1913, there is an exhibition about the Ewerführerei, a nearly extinct job in the port: The conductors of the Ewer, a type of barge without own drive and one of the most important means of transport in the port of Hamburg before the revolution of the container.
Voluntary experts explain the complete collection: Experts having spent their entire working life in the port. Even today, some are still working there. Freelancers support them introducing above all young visitors to the exciting history of the port and to changes of work.

Resources needed
The collection is located in a large historic storage hall with adjoining pier for the different vessels. The museum runs on relatively small budget, the collection is being preserved and brought to life with the support of networks of volunteers.
Evidence of success
The Historic Museums Hamburg Foundation will use the potential of the Port Museum Hamburg, its collections and the experience and the knowledge of the volunteers for the German Port Museum (https://shmh.de/en/german-port-museum) in Hamburg, which is currently being planned and is going to be built in Hamburg with funds from the federal government.
Potential for learning or transfer
The Port Museum is an example of the use of an authentic place which is located a little off the beaten track from Hamburg's touristic harbourfront.
The Port Museum addresses a learning need identified among the project partners by showing how to build up a strong storytelling: The story of Hamburg's port is being told by authentic objects assembled at an authentic place and presented to the public with the support of authentic people: former engineers, workers and sailors. This enables the re-enactment of historic work procedures such as port handling.
It also establishes a connection back to the interregional learning session in Kaunas, where the engagement of locals and communities was the main topic. This museum shows that the combination of an authentic – and largely unaltered – place with local enthusiasts may be established and maintained with reasonable financial means.

Further information
Website
Good practice owner
Organisation
Historic Museums Hamburg Foundation

Germany
Hamburg
Contact
Tanja Blaetter
Tourism Officer