Image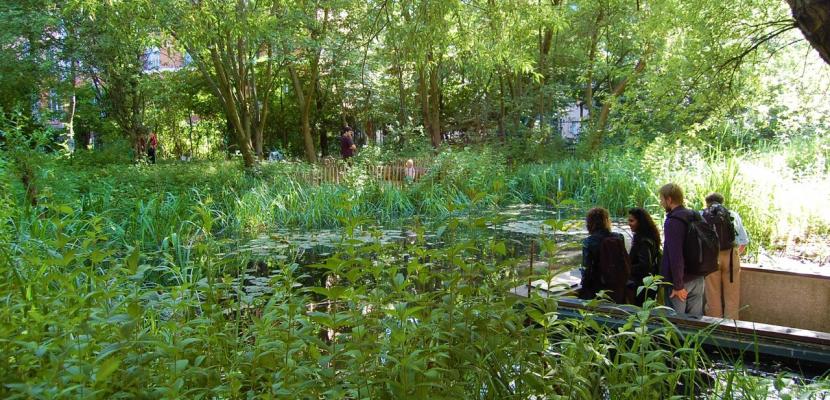 Green Infrastructure Partnership
Published on 19 December 2019

United Kingdom
Projects & Policy Manager
About this good practice
Detailed information:
The Green Infrastructure Partnership (GIP) is a network of more than 2000 professionals and organisations that are working to improve the quality and increase the amount of GI across the UK. The GIP was set up by the UK Government but its operation was handed over to the TCPA in 2013; since then it has grown significantly, with an annual conference highlighting good practice and promoting GI. The GIP holds the UK's largest GI knowledge base, with over 600 publications available.

The GIP monthly newsletter, received for free by all members, is a useful platform for sharing information on the latest green infrastructure news, events, publications and funding opportunities. There are also quarterly meetings when key organisational members provide an update on the work they are doing – this is a valuable activity and has the potential to spark new collaborations and policy solutions. Sign up to see the expert opinion
Resources needed
• 2 part-time staff members
• The core membership is made up of Government Agencies and NGOs with an remit in green infrastructure. The wider membership is comprised of other interested organisations and individuals
• Budget of around €25,000, incl. the costs of hosting a large annual conference
Evidence of success
The UK GIP has made a significant contribution to research, policy, practice and raising awareness of the importance of green infrastructure.
- Widely used platform for sharing knowledge and experience
- More than 2000 members
- Over 3500 followers on twitter
Potential for learning or transfer
The PERFECT partners heard about the model of the UK Green Infrastructure Partnership at the PSC1 meeting in February 2017. Subsequently, Bratislava Karlova Ves Municipality (one of the partners) is going to be establishing their own Green Infrastructure Partnership as part of their PERFECT Action Plan. This multi-stakeholder platform will build on the stakeholder group established during the project. It will support the understanding and promotion of green infrastructure in Bratislava, with the aim of fostering nature-based solutions and contributing to the different challenges of urban development (loss of biodiversity, climate change etc.) with the aim of securing the quality of life for urban populations.
Further information
Website
Good practice owner
Organisation
Town & Country Planning Association
Contact
Projects & Policy Manager