Image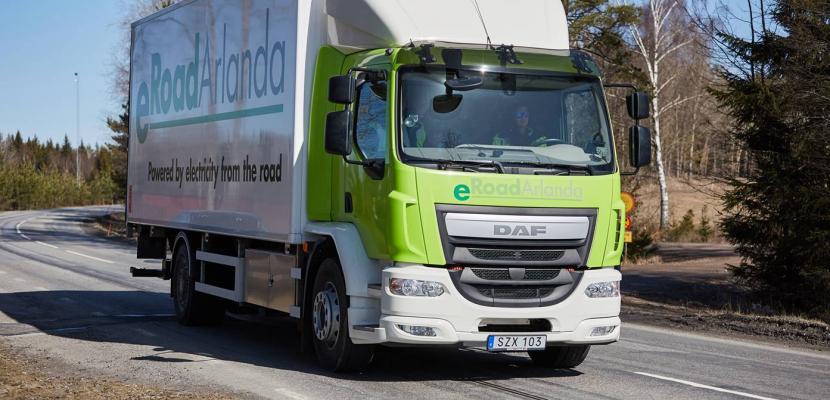 Published on 20 September 2019

Sweden
Stockholm
Regional planner
About this good practice
Road traffic in Sweden accounts for one third of carbon emissions, and a large part is freight traffic. To reduce carbon emissions, several solutions must be combined. By electrifying roads, existing infrastructure can be utilized to reduce energy consumption and carbon emissions. It is estimated that two-thirds of truck transportation in Sweden could be carried out on electrified roads by 2030, which would reduce energy consumption by approximately 10 TWh, corresponding to three million tons of fuel.
The eRoadArlanda project aims to make electrified roads a reality, and is part of the Swedish Transport Administration's pre-commercial procurement of innovation. The solution is based on conductive technology that uses an electric rail installed in roads to power and recharge vehicles during their journey. The test track is located on a ten-kilometer section of Road 893 between Arlanda Cargo Terminal and the Rosersberg logistics area, of which two kilometers has been electrified for a demonstration project. The vehicle primarily planned to use the electrified road is an 18-ton truck carrying goods for PostNord.
The project is being managed by a consortium comprising the following members: Elways, NCC, PostNord, ABT-bolagen, Vattenfall, DAF, KTH, Kilenkrysset, VTI, E-traction, GCT, KTH, Bilprovningen, Airport City Stockholm, Sigtuna Municipality, Swedavia, Arlanda Stad Holding, TraningPartner, FirstHotel, Frost Produktion, SMM Dulevo and Sandströms Elfirma. Sign up to see the expert opinion
Resources needed
The investment in the eRoadArlanda project is in line with the Swedish government's target of creating a fossil-free transportation infrastructure by 2030. Operating costs will be minimal, due to significant reductions in energy consumption arising from the use of efficient electric engines.
Evidence of success
The purpose of the project was to build a two-kilometer demonstration section used for a period of two years to determine how well the installation works under normal traffic conditions and in various weather conditions. In September 2017, the first commercial freight transport line started to run on the eRoad and in April 2018 the eRoadArlanda was inaugurated and is still in operation. Further on more commercial eRoads will be developed in both the Stockholm region and other parts of Sweden.
Potential for learning or transfer
The goal of the project has been to generate knowledge, experience and decision data that is conducive to the creation of a platform for the electrification of larger transport routes in Sweden. The project can conclude that electrical roads are a climate-smart and inexpensive method of combining the advantages of rail with the flexibility of trucks. One of the learnings is that only the major routes, meaning 2 to 4 percent of the Swedish road network, needs to be electrified. Shorter journeys between these routes can be managed with battery power. Another learning is that the benefits exceeds the costs. In addition to the considerable savings for the environment, electrified roads result in a lower total cost compared with current fossil-fuel vehicles. And in a total electrified-road transport will cut fossil emissions by 80 to 90 percent andelectricity is a cleaner, quieter and less expensive source of energy, compared with diesel.
Further information
Website
Good practice owner
Organisation
Swedish Transport Administration

Sweden
Stockholm