Image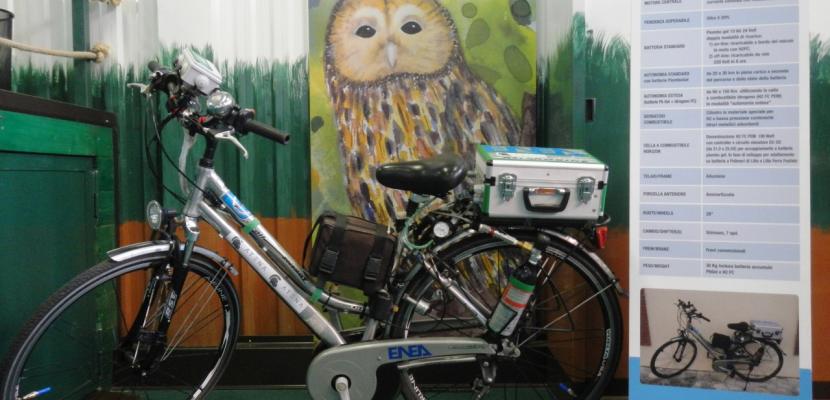 Published on 23 August 2019

Italy
Lazio
European project consultant
About this good practice
Hydrogen is an energy carrier that has been identified by the DAFI (Alternative Fuel Initiative Directive, as one of the four alternative fuels of the future for decarbonising the planet.
The E-Bike H2FC involves the use of a fuel cell battery powered by the hydrogen and allows to travel at an average speed of 15 km/h for about 4h with a hydrogen consumption of 15g. It allow the improvement of environmental quality in urban areas quantifiable in terms of emissions avoided per bicycle per year. Hydrogen storage is ensured by metal hydrides capable of absorbing hydrogen and fixing it in the crystalline structure, guaranteeing maximum safety standards.
This storage system allows more than 1,000 recharge cycles ensuring about 150,000 km of travel.
The prototype made thanks to the special "on the road" refill that allows to recharge directly on board the vehicle even during the road journey. So, permit the use of the vehicle even in the absence of a charging column or the common electric socket for chargers, with advantages in terms of performance and autonomy.
Resources needed
The current project carried out by the ATHENA consortium is € 2 million. The power of the 250 watt motor, speed up to 25 km / h and autonomy for 150 km, while the battery for the electric motor power supply, with a 100 Watt hydrogen fuel cell.
Evidence of success
The innovative bicycle has already trod the streets of Rome, and in particular those of the EUR district, on the occasion of the Formula E Grand Prix, in 2018.
In the case of limited access to the charging stations or to a common electric socket for battery chargers, the vehicle has obvious advantages in terms of performance and autonomy thanks to the recharge system with the spare hydrogen bottle also during the road journey. The crystalline structure used eliminates the danger od Hydrogen.
Potential for learning or transfer
The hybrid electric hydrogen-powered bicycle integrates the battery of the electric motor with a 100 Watt hydrogen fuel cell. It is proposed as an advantageous alternative to the traditional electric bicycle, which is commonly fed with a lead battery. The potential for further development is important (ATENA is realizing a further development with the HyLive project, in progress until 04/30/2020) for the purpose of a further technology transfer of innovative passenger transport services for efficient urban mobility, safe and sustainable.
Further information
Website
Good practice owner
Organisation
ANCI LAZIO

Italy
Lazio
Contact
European project consultant