Image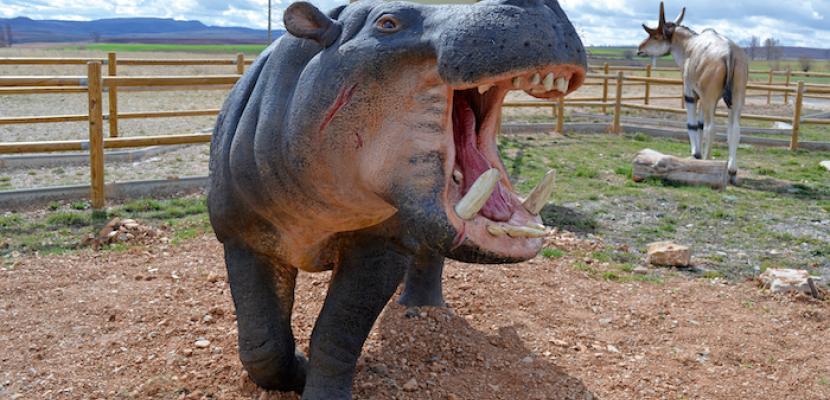 Published on 03 March 2022

Spain
Aragón
Project manager
About this good practice
This good practice arises from the need to establish tourism development strategies that, supported by a top-quality tourism resource, help create tourist interest routes with the aim of attracting tourists to our municipalities, thus favouring the creation and consolidation of tourist establishments. (Rural Tourism Houses and Restaurants)
For its implementation, and starting from an initial study carried out by the Teruel-Dinópolis Palaeontological Joint Foundation, which identified not only the existing palaeontological resources in the region, but also all the potential in terms of palaeontology, due also to the prsence of the Dinópolis main office in Teruel and two Dinópolis sub-offices. DINOEXPERIENCE began by highlighting the palaeontological wealth discovered in the old sulphur mines of the municipality of Libros, the Ranas Pueyo. To this end, a track-route has been created located in these mines that allows visitors to learn both the history of the mining town and the origin and importance of the frog fossils found there. Different sites of palaeontological interest in the territory have been marked through interactive modules.
Later, restoration work was carried out on an important dinosaur footprint site (Ichnites) declared a Site of Cultural Interest .
Currently, "A Safari through the Turoliense Savannah" has opened, a sculpture park with realistic recreations of mammals that inhabit 5 and 9 million years ago. Sign up to see the expert opinion
Resources needed
To date, around 400,000 euros have been invested from both the entity's own funds and the Teruel Special Plan. Work has been carried out from the Local Development Service of the Community Countyof Teruel with the scientific advice of the Paleontological Joint Foundation of Teruel-Dinopolis.
Evidence of success
Thanks to these actions, a restaurant has been opened in the town of El Pobo, where the Savannah Safari is located. The information collected indicates that more and more visitors come attracted by the paleontological wealth and the number of visitors attracted by this product is increasing.
A lot of work is under development with the business community in order to offer services more focused on this product (thematic menus, details that help to give identity...)
Potential for learning or transfer
The repercussion is being very important because we are increasing the number of visitors in these towns and thereby helping the tourist establishments established there. The repercussion, although less, is also noted in other establishments such as bakeries and small businesses.

It is a very ambitious project in which we are going to continue working from the regional entity to be a tourist reference when it comes to enjoying paleontology in the open air.
Further information
Website
Good practice owner
Organisation
County Council of Teruel

Spain
Aragón