Image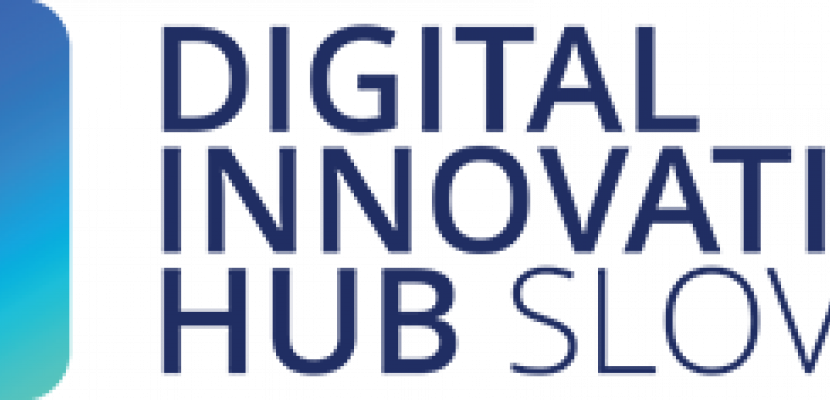 Published on 20 September 2022

Slovenia
About this good practice
The Digital Innovation Hub (DIH) Slovenia:
- enables digital transformation on the principle of a one-stop-shop;
- raises awareness and provides services for the growth of digital competences,
- exchange of digital experiences and examples of good practices at a local, regional and international level;
- provides to the government access to data to promote entrepreneurship.
It is a central point for providing, connecting and supporting business and technological knowledge, technologies, experimental & pilot environments, best practices, methodologies and other activities necessary to enable the Slovenian industry to build digital competencies, model innovations and processes, support their digital transformation and raise their competitive advantages based on digitalisation.
DIE-DIHSLOVENIA-2019-2023 is co-financed by the Republic of Slovenia and the European Union from the European Regional Development Fund.
The purpose is to finance the implementation of free services for SMEs in the field of digitalisation and Industry 4.0, implemented by DIH Slovenia with the aim of increasing the added value of SMEs. By carrying out activities, we contribute to create :
- overcoming barriers to digital transformation;
- raising the digital economy index in Slovenia;
- increasing the number of companies involved in global value chains;
- raising the competitiveness of the Slovenian economy.
Resources needed
2,5 million EUR co-financing and up to nine employees, as well as nine strategic partners coming from education, research, service provider sector, and chambers and associations.
Evidence of success
Results are:
- Analysis of companies' digitisation needs
- Setup of a pool of mentors and service providers
- Prediction of digital competencies in future profiles
- Setup of platform for exchange of info
- Provision of the ecosystem for all relevant stakeholders
- Connecting platforms for prototyping and provision of experimenting services
- Educational and capacity building activities
- Forming of proposals for curricula
- Supporting SMEs in obtaining subsidies for digital transformation
Potential for learning or transfer
The Slovenian government recognised the need to support digitalisation, especially for SMEs. Thus, they designed a simplified scheme with supporting the DIH Slovenia with a 100% financing for the period of 4 years to establish the ecosystem that supports digitalisation of companies on one hand, and on the other hand, using the Slovene enterprise fund to assign the vouchers. The two institutions work hand in hand in evaluation of digitalisation proposals and assigning experts. The DIH Slovenia is a good practice also in view of being established as a focal point for digitalisation with institutions and experts bringing in their knowledge and expertise. In this way, the expertise does not have to be built anew and the organisation is lean, flexible and adjustable to the needs of companies.
Further information
Good practice owner
Organisation
TECOS, Razvojni center orodjarstva Slovenije

Slovenia
Savinjska
Business support organisation
Members are interested in