Image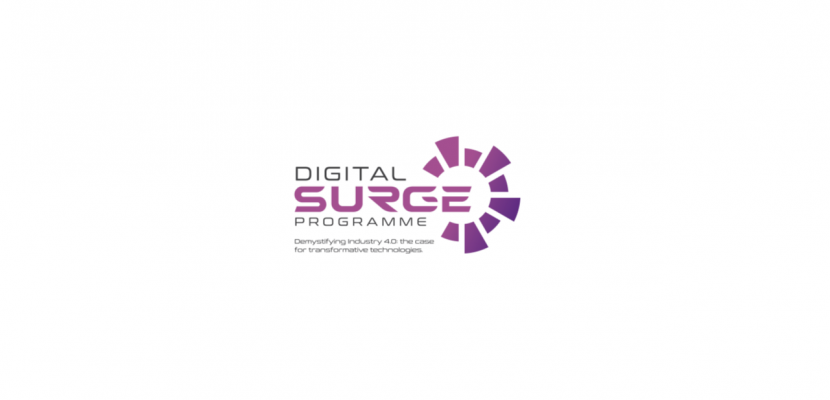 Published on 06 July 2022

United Kingdom
Northern Ireland
DEVISE Officer
About this good practice
Digital Surge supports businesses; in the new reality of trading in a COVID-19 recovery context, to shift and pivot business models, via adoption of advanced digital tools.
SMEs embark on a digital transformation journey geared at integration of digital technologies into key business areas, changing how they operate and deliver value.
The Programme aims:
•Drive digital inclination aligned to an innovation roadmap
•Demystify advanced digital technologies /tools through high quality ideation support, good practices and active experimentation
•A digital acceleration plan to route more intensive supports in the digital innovation ecosystem
Eligible companies will receive:
•Specialist 1to1 Mentoring Support
•Masterclass/showcasing workshops
•Cross-sectoral networking cluster events
•Completion of a Digital Acceleration Plan and Onward Routing onto more intensive supports in the digital innovation ecosystem
Delivery Structure
Each SME registered onto the programme will receive the following:
•A diagnostic report outlining an innovation & digital transformation plan written for your organisation.
•A digital acceleration plan routing to more intensive supports & funding.
•One to one mentoring (6 days) with advanced technology experts
•Innovation Workshops
•Advanced Technology Workshops in the following areas:
o Robotics / Co-botics
o Big Data
o Immersive Tech
o Internet of Things
o Block Chain
o Artificial Intelligence Sign up to see the expert opinion
Resources needed
The total value of the Surge Programme is £342,204
The programme is funding through ERDF, Invest NI and each local authority
Evidence of success
The programme has supported 7 applications (4 approved to date).
SMEs registered have access to and have received the following support:
- Attendance at any of the 26 half day workshops on the fundamentals of Digital Surge
- Attendance at any of the 30 masterclasses covering: IOT, Big Data, Block Chain, AI & Machine Learning, Immersive Tech & Robotics
- Specialist Mentoring Support up to 6 days per SME
- Access to 25 cluster networking events
- Innovation Road Map and Digital Acceleration Plan
Potential for learning or transfer
The strategic fit of the project with relevant policy improvements from the national, NI and sub-regional context is highlighted below.
The project demonstrates a strong alignment structured along the four themes below:
-Driving productivity –enabling SMEs to digitally transform and focusing on the utilisation of data, enhancing their productivity and competitive position
-Responding to COVID19 –the pandemic accelerated the reliance upon digital technology which NI businesses must be equipped to respond to. Through this project; SMEs will be supported to build their capacity and make substantial steps in driving forward digitally driven innovation
-Balanced growth -throughout the region providing a consistent offer for SMEs enabling them to make substantial digital transformation
-Digital & Data Capability – providing a support structure to enable SMEs to recognise the transformation opportunity of digitalisation and to build their capacity, digital resilience and capability
Further information
Good practice owner
Organisation
Derry City and Strabane District Council

United Kingdom
Northern Ireland
Local public authority
Members are interested in