Image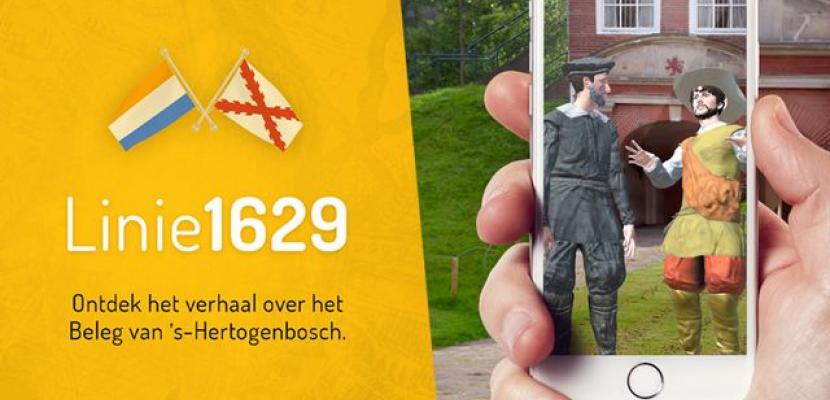 Published on 09 November 2021

Netherlands
Noord-Brabant
About this good practice
Around 's-Hertogenbosch is a cycling and walking route along the old defence line from 1629. Over a length of 49 kilometres, beautiful nature and impressive cultural history alternate. The municipality has commissioned the development of the1629 Line route app to attract a wider public and share more historical knowledge. By using the camera on your phone, you can make two war correspondents from the 17th century appear in Augmented Reality (AR). These guides witnessed the Siege of 's-Hertogenbosch themselves and tell you about the fascinating historical events. They do this from the perspective of the Republic ànd the Spanish Netherlands.
This way, a Covid19 safe activity becomes extra entertaining. Sign up to see the expert opinion
Resources needed
€35.000 (to be confirmed)
Evidence of success
The cycling route 1629 example is a successful digital heritage project. Digitisation not only preserves heritage but is also successful in marketing, branding, production and visitation. This example presents the revitalisation of intangible heritage; there is no need for physical infrastructure, storytelling can be a powerful tool in designing a heritage tourism product.
The app has been downloaded over 20.000 times.
Potential for learning or transfer
This app shows that digital tools offer even more information opportunities than simple physical visits. In this case the app increases the learning potential when visiting the area, without polluting it with ugly information panels. The project belongs to the Experience Economy field which importance increases nowadays. The project shows a tailor-made solution how 'going digital' supports the value proposition of authentic places in such manner which is highly acceptable by young generations too.
Further information
Website
Good practice owner
Organisation
Municipality of 's-Hertogenbosch

Netherlands
Noord-Brabant