Image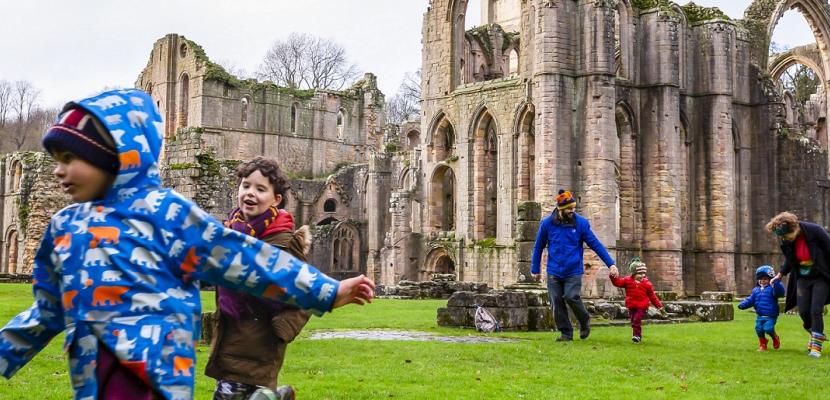 Collaboration with the National Lottery Heritage Fund
Published on 20 May 2020

United Kingdom
Catherine Leonard
INTO Secretary-General
About this good practice
The UK government introduced the National Lottery in 1994 to raise funds for good causes. It was felt that an independently administered state lottery could bypass any problems faced by Government in allocating resources for public expenditure.

25% of the money spent on National Lottery games is allocated to good causes, and of that 40% is awarded to health, education, environment and charitable causes, 20% to sports, 20% to arts and 20% to heritage.

The National Lottery Heritage Fund has six objectives:

• Continue to bring heritage into better condition
• Inspire people to value heritage more
• Ensure that heritage is inclusive
• Support the organisations they fund to be more robust, enterprising and forward looking
• Demonstrate how heritage helps people and places to thrive
• Grow the contribution that heritage makes to the UK economy

The National Trust has a good success rate securing Heritage Fund grants (85% of all applications submitted are funded) and generally has a pipeline of projects that will meet many, if not all, of the Heritage Fund's objectives. There is an excellent fit between the two organisations, with real synergy in areas such as land and nature, urban places, well-being and digital collections. And the Heritage Fund is one of the few major sources of external funds for the Trust's work. Sign up to see the expert opinion
Resources needed
Applying to the Heritage Fund can seem a terrifying process but if you have a good story, a clear activity plan and enough time to spend on the application, you should not require any further resources. However, matching or partnership funding is generally required (up to 10%).
Evidence of success
Thanks to the Heritage Fund, and players of the National Lottery, the Trust has received more than £118 million to restore and repair historic houses, gardens and precious countryside. From returning the 18th-century Seaton Delaval Hall to its former glory, to improving a family park on the shores of Lake Windermere, these wide-ranging projects inspire people of all ages. And their impact is significant too, with millions visiting the places that have benefited from these grants each year.
Potential for learning or transfer
Innocastle delegates spent some time during the UK study visit considering the social value of heritage, heritage as an instrument to create a more equal society and the role of heritage in cultural identity.

One of the requirements for funding from the National Lottery Heritage Fund is wider community benefit. In all their communications, the Heritage Fund describes its work as 'We fund a broad range of projects that connect people and communities to the national, regional and local heritage of the UK. We fund heritage projects. Heritage can be anything from the past that you value and want to pass on to future generations.'

And every project must deliver the outcome 'A wider range of people will be involved in heritage'.

For countries where they do not have a lottery to fund the arts or heritage projects, there is definitely potential for learning from the National Lottery Heritage Fund approach.

Further information
Website
Good practice owner
Organisation
National Trust

United Kingdom
Inner London — West
Contact
Catherine Leonard
INTO Secretary-General