Image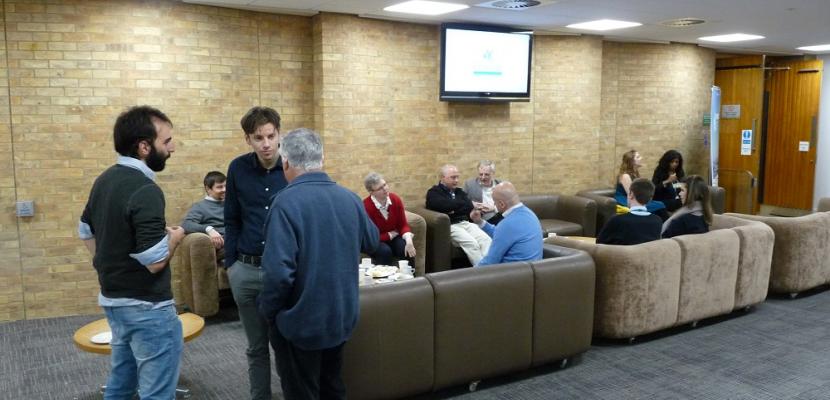 Published on 20 November 2020

United Kingdom
Berkshire, Buckinghamshire and Oxfordshire
Christine Ballard
Project Manager
About this good practice
Milton Keynes had sustainability at the heart of the design for a new city in the 1960's. All new policies and strategies require green credentials to keep this ethos alive.
Milton Keynes has many active citizens and environmental groups who have a wealth of knowledge and experience and are keen to find ways to share these with the Council.
The Citizen Interest Board provides every citizen, organisation and business with a voice and a platform for sharing their views and suggestions to make their city a better place to live, work and play. Citizens contributing to policies is a key aim of the INTENSIFY project and we encourage citizens to decide how they want to reduce carbon.

The Citizen Interest Board was first trialled in an earlier EU funded project that ended in 2019. Initially, a workshop invitation was sent out on social media and to all the environmental and neighbourhood groups by email. An interactive web page was launched for the initiative. The web page held information about the aims of the CIB and allowed comments to be uploaded.
After recruitment, workshops were held early evening and kept to one hour so people would not be kept away from their home all evening. We provided hot and cold drinks, fruit, chocolate, nuts and biscuits and made sure we finished on time to show respect for them giving some of their evening to the new initiative. We found this approach worked well and plan to develop the board further in the INTENSIFY project. Sign up to see the expert opinion
Resources needed
-Interactive web site and social media accounts.
-Contact details of local environmental and neighbourhood groups.
-A meeting place
-Officer time to organise meetings and provision of good quality refreshments
-Policies that need updating for discussions and up to date statistics.
Evidence of success
The Citizen Interest Board pilot brought together university students, three low carbon consultants and citizens from neighbourhood groups. We learnt insights into water authority research and planning. Ideas were refined down to six suggestions on water efficiency policy for new buildings. These were taken to the planning team and within 6 months were adopted into a 2020 Sustainable Construction Supplementary Planning Document.
The Board will be relaunched early 2021 to build on this success.
Potential for learning or transfer
- A methodology for connecting with citizens and learning from their knowledge and experience.
- An inclusive method of creating new ideas and updating existing sustainability policies.
- Encouraging low carbon lifestyles through policies citizens have co-created.
- Giving citizens an opportunity to share their ideas in a forum and be heard by Milton Keynes Council decision makers.
- An open forum where political leaders can learn what actions and policies citizens want to see in their city.

Further information
Website
Good practice owner
Organisation
Milton Keynes Council

United Kingdom
Berkshire, Buckinghamshire and Oxfordshire
Contact
Christine Ballard
Project Manager