Image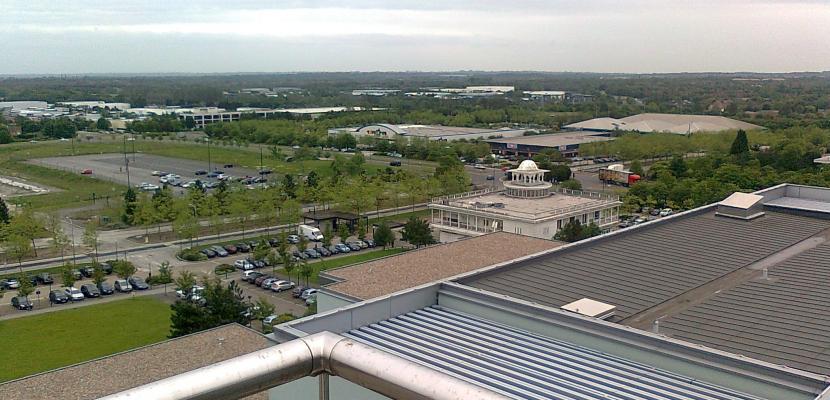 Central Milton Keynes green parking permit and EV chargers for Low Emission Vehicles
Published on 20 November 2020

United Kingdom
Berkshire, Buckinghamshire and Oxfordshire
Christine Ballard
Project Manager
About this good practice
Milton Keynes Council has 170 standard/fast electric vehicle charging points and 56 rapid electric vehicle charging points. These are throughout the Borough and available to the public. All the charge points are managed by the Council's partner, Chargemaster. People can pay as you go or join a national POLAR scheme which allows members to use the charge points in Milton Keynes.

All rapid chargers and electric vehicle spaces can only be used by EV's that are plugged in and charging. While the EV's are plugged in and charging motorists don't need to pay to park but are restricted to a 2 hours time limit.

To support and encourage the use of ULEV's, Milton Keynes Council allows these to park for free in the standard charge bays but charges still apply to premium bays. To qualify for the free green permit, the vehicle must be classified as a ULEV in line with the criteria set by the Office for Low Emission Vehicles. The criteria is that vehicles must be either wholly electric or plug in hybrids with a range of at least 15 miles on pure electric. Sign up to see the expert opinion
Resources needed
-Ownership or control over car parking spaces near shopping centres and offices.
-A partnership agreement to install and maintain EV chargers. MK has a contract with Chargemaster.
-Agreed emission parameters for vehicle categories,costs for permits and regular reviews based on supply and demand.

Evidence of success
The UK Department of Transport (DoT) data for electric car registrations January to September 2019 shows Milton Keynes was third in the list behind Birmingham and London with 731 new EV's registered.

DoT statistics for October 2019 for publicly available EV charging devices by local authority show Milton Keynes has the most with 258 chargers (of 1,966 in the South East region) with the highest number of rapid chargers (88 of 469). The SE region averages 22 per 100,000 people, MK has 96.

Potential for learning or transfer
IIncentivising citizens to use low carbon vehicles in a city where people prefer to drive their own car: by providing an EV charging network, the take up of buying a new electric vehicle is increased. MK has the highest number of electric vehicle charging points in the South East region of the UK and has the third highest number of electric vehicles in the UK behind larger cities of London and Birmingham .

Making it cheaper to park low emission vehicles softens the impact of introducing parking charges. Lowering the cost of parking low emission vehicles encourages behaviour change as lower parking costs can influence the buyer's choice of a new vehicle because this reduces the running costs of electric vehicles.

MK moved from free parking to introducing charges in 2002. This funding stream now maintains car parks, subsidises public transport and funds improvements to road safety, the local environment, air quality and provides jobs and pays for some highway maintenance.

Further information
Website
Good practice owner
Organisation
Milton Keynes Council
Berkshire, Buckinghamshire and Oxfordshire
Contact
Christine Ballard
Project Manager