Image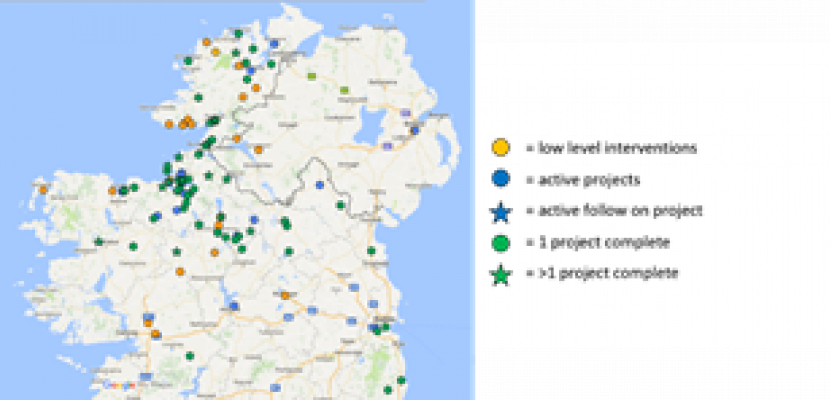 CASE SME Innovation Engagement Model
Published on 14 December 2020

Ireland
Programme Manager
About this good practice
Small and Micro businesses are a key part of most European economies. They have a growing challenge to innovate, and remain competitive due to inherent resource limitations, the increasing complexity, knowledge and skills needed for example for industry 4.0 transformation. Even if they want to innovate, they are unsure what to do.
This Good Practice is an approach dedicated to SME engagement to deliver innovation with practical, hands-on interventions, starting with smaller projects and, through understanding of the SME context, opening up possibilities of further innovation and building the innovation capacity of the SME. It is based on the Contract Research Unit (CRU) of IT Sligo. The CRU engagement begins via small scale problem-solving funding to gain introductions to companies, and then, in tandem carries out an audit of other potential support and initiatives that could help to build their capacity. The ultimate aim is to build a knowledge generation and valorisation ecosystem in the region, with strong interlinking collaboration, that would provide it with effective resilience and a strong foundation for future success.
The approach is based on CASE engagement model:
• Connect (recruit SME's)
• Assess (understand the innovation needs)
• Support (develop project/prototype)
• Encourage (agree next steps, build SME collaboration, regional capacity and ambition).

Resources needed
The unit is part of the Research, Innovation & Engagement function of IT Sligo. The unit is self-financed through various research grants and consultancy fees. The unit has grown from 2 staff in 2016 to a 6 staff currently with an annual budget in the region of €390K.
Evidence of success
• A database of 1000+ companies developed
• More than 100 companies worked with to date
• Innovation Voucher activity increased from 8 to over 30
• 4 EU projects won
• A system of regional clinics designed to reach out to companies
• 12 companies moved on from small-scale problem solving to larger schemes, such as Innovation Partnerships, or EU projects

Potential for learning or transfer
The approach to SME engagement for innovation and building of regional capacity could be transferred to other regions.
Further information
Website
Good practice owner
Organisation
Institute of Technology, Sligo (IT Sligo)

Ireland
Contact
Programme Manager