Image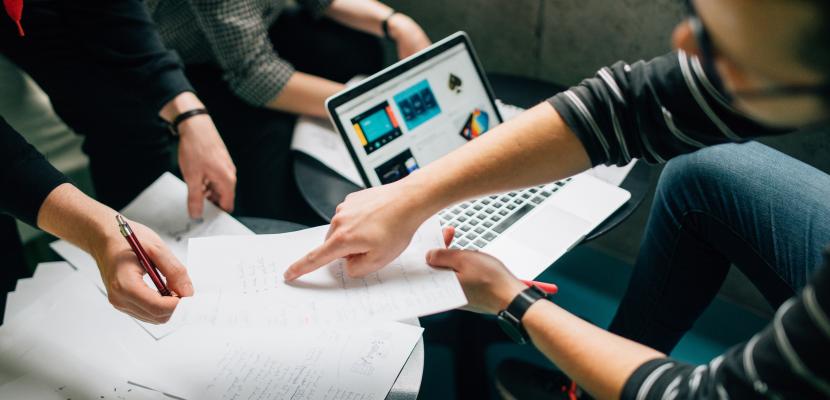 Capacity building in life cycle assessment - Lodz University of Technology
Published on 08 October 2021
Poland
international cooperation
About this good practice
In recent years, as a result of consultations with the local entrepreneurs, Lodz University of Technology (TUL) has introduced to its education offer programmes as well as modules addressing the issues of life cycle assessment (LCA). Good examples are Bioeconomy (a joint programme run by 3 universities) or a new specialization for students of commodity science - Product Design and Commercialisation, which prepares graduates for LCA, environmental management, eco-design and working according to principles of circular economy. In 2019 a compulsory module on LCA was added to all Bachelor programmes so that all students of TUL can implement strategies for sustainability and recycling in their design projects. Also, new postgraduate courses were designed such as Environmental Management in Organisations, offering a certificate of an internal auditor of the ISO 14001 environmental management system. The university regularly participates in international R&D projects with life cycle elements (e.g. INREP, INVITES, HIPERION). Thanks to these projects, doctoral students have the opportunity to further improve their qualifications in LCA. TUL also conducts open classes related to life cycle and environmental protection (e.g. a two-day open training course entitled "Municipal waste - rubbish or source of raw materials?). The main beneficiaries of the practice are the society, entrepreneurs and the public sector in the Lodzkie Region, including students, researchers, TUL employees. Sign up to see the expert opinion
Resources needed
TUL's own funds (public funds, EU funding). Curricular changes for the LCA module in Bachelor programmes were introduced as part of a ministerial project – Integrated University Programme (a team of 3 experts worked on the contents and teacher training, all Programme Councils involved).
Evidence of success
The compulsory LCA module has been designed (sylabus + contents) and this year (starting October, 1, 2021) will be taught to over 1200 students. 16 full-time teachers have been trained. The programme of Bioeconomy is a joint effort of TUL and Warsaw University of Technology and Military University of Technology (also in Warsaw). So far, almost 3,000 graduates have been trained in the LCA subject. This practice is linked to Sustainable Development Goals 4,9.
Potential for learning or transfer
Raising students awareness about how a product ends its life and how they can design for sustainability has a long term effect for the local, national and global environment – it can change significantly future waste management and carbon footprint. In the aftermath of all the university's initiatives, new professions are emerging, such as environmental management and sustainability engineer or specialised consultants, and this shows that companies have started to take into account the principle of circularity and efficient resource management in their activities. It also has an impact on the policy of the region, which, stimulated by the activities of the university, will more courageously support solutions including LCA in its policy (promoting LCA-aware projects). This practice can be easily transferred to any other university although it does require some initial investments such as training academic staff or developing/updating teaching materials.
Further information
Website
Good practice owner
Organisation
Lodz University of Technology
Poland
Contact
international cooperation