Image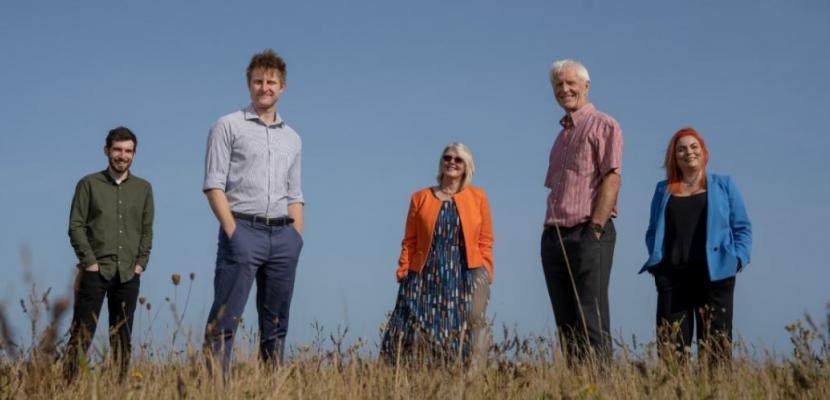 Business Energy Efficiency Project 2
Published on 01 April 2021

United Kingdom
Tees Valley and Durham
Senior Carbon Management Officer
About this good practice
Business Energy Efficiency Project 2 (BEEP 2) is a ERDF funded package to provide energy efficiency (EE) advice and financial support to SMEs. It is delivered through a small team of 5 staff based at Durham County Council (DCC) and builds on the original BEEP - 2016 to 2019.
Following an independent summative assessment of BEEP, BEEP 2 took and enhanced the aspects that worked well, and targeted resources more effectively using knowledge and skills that had been gained previously.
Using a £1,730,017 budget, BEEP2 aims to work with 324 businesses, and save 2,633 tonnes of carbon.
SMEs receive a free energy assessment and energy efficiency plan written by experts that details low, medium and high cost interventions that are tailored to the needs of each business. This unlocks future EE work and enables the SME to access grants for up to 40% of the capital cost of installing low carbon and EE technologies with the remainder provided by the business itself.
On a cost per tonne of carbon saved, BEEP 2 may be more expensive than similar projects, however it acknowledges that each SME is unique and provides a bespoke service tailored to their individual needs to set them on a low carbon pathway. BEEP 2 covers a large geographic area with many diverse SMEs engaging with hard to reach SMEs especially well.
BEEP 2 makes it easy for SMEs to get involved. The audits are completed without the need for upfront payments, grant application or hiring consultants. Sign up to see the expert opinion
Resources needed
Budget £1,730,017
• £1,038,010 (60%) ESIF
• £609,050 from SMEs
• £82,957 from DCC
Team: Project Manager, Lead Energy Officer, 2 Energy Officers, Support Officer, part time Engagement Officer.

BEEP2 website, social media accounts with fact sheets and case studies and simple on-line forms.
Evidence of success
The first 6 months of BEEP 2 engaged with 86 SMEs, despite being affected by COVID-19 restrictions.
Oct 2019 Feb 2021, BEEP 2 has delivered:
• Businesses engaged: 206
• 96% businesses engaged to have an audit
• 121 reports completed (Jan-Feb 2021, reduced due to COVID-19
• Supported £379,000 of EE measures through £90,000 grants
• Saved 574t of CO2
Engagement was high and audits are key successes of BEEP, and personal contact is an important first step in building long term relationships.
Potential for learning or transfer
BEEP 2 can be replicated, either as a whole package or taking individual elements.
The team found that SMEs trust the independent advice that comes from a local authority and the team works closely with our dedicated business support colleagues.
This approach fosters long term relationships with the businesses.
BEEP 2 works with SMEs over a longer term and builds relationships, it means businesses can schedule their improvements as part of a strategic plan.

The approach increases the SMEs knowledge and understanding of EE within their business, and improves their capacity to make further improvements independently.

Our overall BEEP programme has been subject to regular reviews. Through these thorough, independent evaluations, BEEP is continuously evolving and improving, thus provides opportunity for transfer. These assessments are also valuable in evaluating the project and proving value for money.

Further information
Website
Good practice owner
Organisation
Durham County Council

United Kingdom
Tees Valley and Durham
Contact
Senior Carbon Management Officer