Image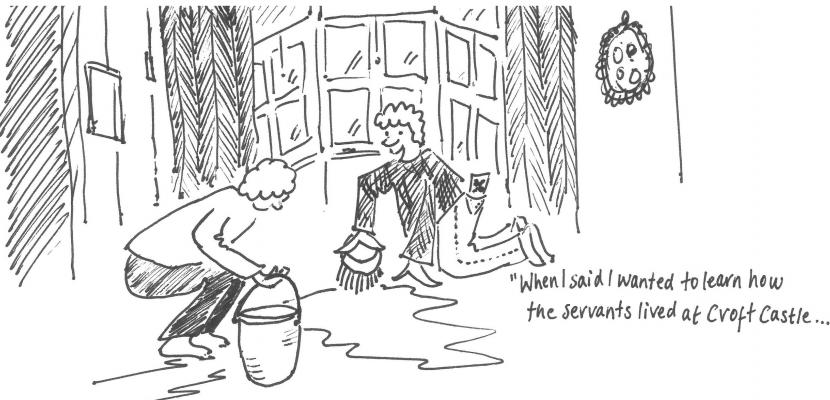 Building engagement at heritage sites through visiteering
Published on 17 October 2019

United Kingdom
Catherine Leonard
INTO Secretary-General
About this good practice
The National Trust has recognised that societal changes are affecting people's ability and willingness to volunteer. It has therefore developed a more flexible volunteering offer, including one-day visiteering.

Micro-volunteering makes it easier for people with limited availability to participate and make a difference. It also allows the Trust to target the demographics missing from its volunteer base like, for example, parents of young children whose free time is often limited. By giving these new audiences an insight into the work of the castle team, allowing them to see behind the scenes and participate in vital conservation work, the Trust is able to build vital public engagement.

National Trust properties, like Croft Castle, identify bite-size, drop-in volunteering opportunities for visitors. These are likely to be fairly informal, with no commitment to repeat and often involving short and specific actions that are quick to start and complete. Such as cleaning items from the collection, helping gardeners rake up autumn leaves or plant bulbs, or decorating a historic house for Christmas. People will often sign-up and join in on the day of their visit.

The stakeholders in this practice are members of the public and the National Trust. They are also the main beneficiaries. The organisation benefits from being able to engage people more deeply in its work. And people benefit from a genuine conservation experience and the well-being volunteering brings. Sign up to see the expert opinion
Resources needed
€0-€2,000 depending on type of activity, and sometimes a small prize or thank you.

Visiteering is fairly cost-neutral and can be delivered by existing personnel. Specialist equipment might be needed, but this is usually available on site anyway. And free-flowing tea and biscuits, of course.
Evidence of success
Visiteering is less about the principle of 'many hands make light work' (i.e. the economic value of volunteering) and more about the relationship between the Trust and the volunteer. This social value is hard to measure.

However, many National Trust sites now offer some kind of visiteering experience and a recently commissioned NT report into trends from now to 2030 found that micro-volunteering offers an opportunity for greater personal control over time commitment.
Potential for learning or transfer
Many of the participants in the study visit identified visiteering as something new and useful to them back home. Our Gelderland Trust colleagues (stakeholders) thought it might be something they could try to introduce at their properties. And the University College Ghent cited visiteering as having the potential to attract visitors and create an experience at estates which are not particularly exceptional. "As such, it can be an interesting idea for the majority of HCMEs which are of 'average' heritage value". Bert de Roo, UGC.
Further information
Website
Good practice owner
Contact
Catherine Leonard
INTO Secretary-General