Image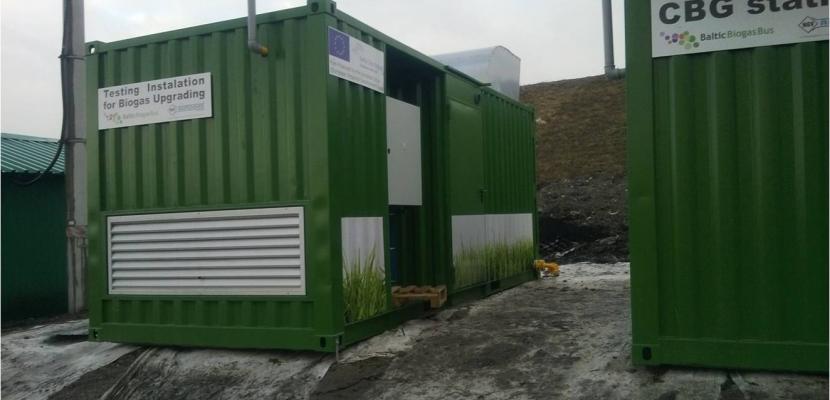 Biogas from inoperative landfill
Published on 30 March 2018
Poland
Małopolskie
Head of Dep. of Environmental Protection and Agriculture
About this good practice
The gas from the inoperative landfill in Niepolomice was used only in the aggregate generator when the local operator lunched the pilot program together with external experts. The object of the project was the installation of two containers of a research installation for the purification of the gas coming from the inoperative landfill in Niepołomice (approx. 94 m³/h).
Installation of upgrading biogas is designed to vehicles fueled by compressed purity biomethane (CBG). Refueling of vehicles is carried out in this same way as CNG vehicles.
After running the research station, biogas was available for the residents (test drives). The next step was the initial agreement between city and public transport company for regular bus connection fueled by CBG. Sign up to see the expert opinion
Resources needed
Average volume of biogas extracted from the landfill site about 94 Nm3 / h
Landfill area 4,3 ha, Annual costs of biomethane production: approx. 100.000 euro (icluding the cost of biogas purchase)
Evidence of success
Calculation including the purchase cost of the biogas for the biomethane production: 1,26 pln/vehicle-kilometer (two bus lines), 0,96 pln/vehicle-kilometer (3 bus lines); Calculation including cost of diesel: 1,72 pln/vehicle-kilometer (two bus lines), 1,72 pln/vehicle-kilometer (3 bus lines)
Increasing interest of alternative fuel in the region, The possibility of refueling for free as part of the pilot (expe, station), the agreement between the operator and the city for regular CBG bus
Potential for learning or transfer
The upgraded biogas can be used as fuel in CNG installations. Possession of such installation by the municipality (city) or region may be a bargaining chip when negotiating fees with the bus operator. Raise the profitability of some of the bus lines (weak occupancy of the route).
Further information
Website
Good practice owner
Organisation
Niepolomice Municipality
Poland
Małopolskie
Contact
Head of Dep. of Environmental Protection and Agriculture