Image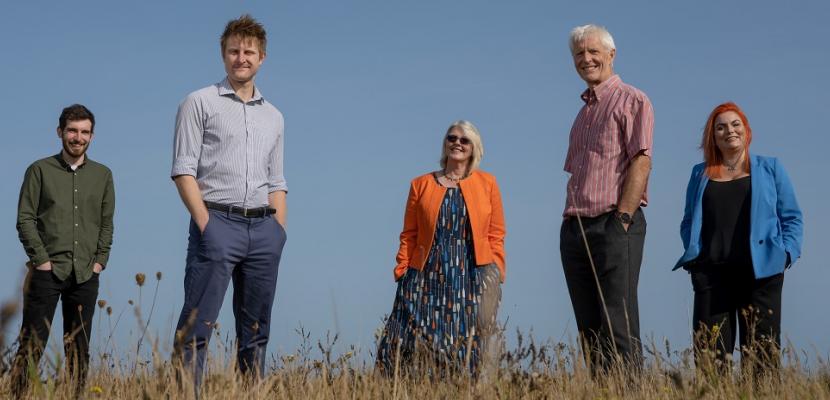 BEEP 2 WORKING FROM HOME DURING COVID-19 LOCKDOWN
Published on 23 February 2022

United Kingdom
Tees Valley and Durham
Helen Grayshan
Low Carbon Funding and Projects Officer
About this good practice

The County Durham Business Energy Efficiency Programme (BEEP) is an ERDF Low Carbon project that provides FREE energy assessments and grants to small and medium sized enterprises (SMEs). It provides one-to-one best practice support, training and expert technical advice, backed by an interactive website and social media support.
The problem addressed was the changes to working patterns bought on by the pandemic, which social distancing and required all staff to work from home. The immediate challenges identified where those of recruiting SMEs to the project, carrying out on site audits, processing paperwork and personal challenges of remote working. These were addressed in the following ways:
Social media use, which had been building since the beginning of the project, was ramped up to not only remind SMEs of the project but also to provide wider advice, such as checklists of energy efficiency related actions useful for a business shutting down temporarily. Platforms used included LinkedIn, Twitter, Facebook and website (www.beep.uk.net).
Document processing practices changed to emails, electronic forms and digital signatures in place of face-to-face meetings and 'wet' signatures. A digital in-tray was created to manage the SME forms to ensure compliance with ERDF practices.
Limited and carefully managed site audits were allowed during the majority of the lockdown period, subject to restrictions. These included a written checklist signed by SME, PPE (personal protection Sign up to see the expert opinion
Resources needed
IT equipment running software suite with good cloud capacity, a robust document filing system, and backed up with strong IT support. A reliable broadband connection was also required, and most importantly, a team of people able to support each other, both mentally and practically.
Evidence of success
Despite all the challenges, from March 2020 to date, the BEEP project has supported 154 SMEs (targeted 175), provided £125,000 in grant funding to 50 SMEs and saved approximately 500 tonnes of CO2e.
Potential for learning or transfer
The work carried out by the BEEP project during the pandemic provides proof that a project delivery model can be changed relatively quickly and, as long as checks and reviews are in place, can continue to change as the restrictions alter. With respiratory pandemics becoming more frequent, the ability to be flexible will inevitably be useful to other projects in the future.
Durham County Council were unhappy about exposing their workforce to Covid but with Covid checklists, PPE kit and only accessing SMEs' premises during restricted times, audits were able to continue for the majority of the lockdown period. All activities were carried out remotely.
One unexpected outcome was appreciating the administration of the project does not need to happen centrally in the office. As long as processes are setup early in the transfer to home working, such as a digital in-tray, the role could be carried out fully from home, making it a possible role available to staff unable to work from home.
Further information
Website
Good practice owner
Organisation
Durham County Council

United Kingdom
Tees Valley and Durham
Contact
Helen Grayshan
Low Carbon Funding and Projects Officer