Image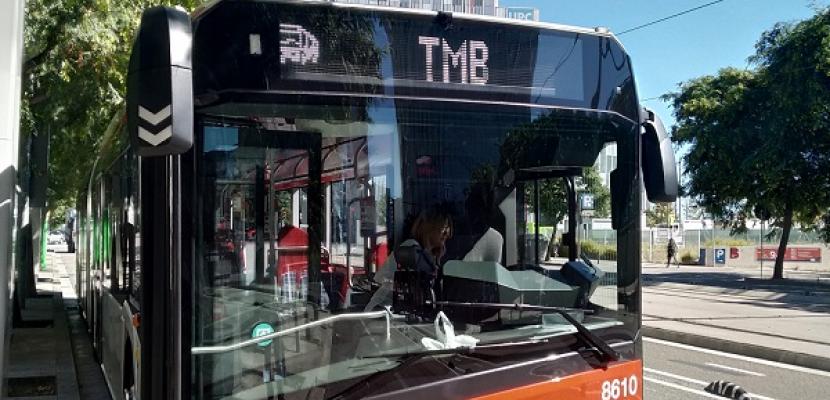 Barcelona Electric Bus Opportunity Charging
Published on 26 October 2018

Spain
Cataluña
Project Manager
About this good practice
Urban bus operators share the challenge to run city buses in an especially sensible environment, where NOx, PM and HC emissions same as noise pollution have high effects on the population's health and well-being. For these reasons, electric buses become an alternative to replace ICE (internal combustion engines) from this specific use.
A bus in an urban route usually requires 16 h of operation because it is used for two shifts of 8 hours in a row. The actual state of art in the battery market, allows the possibility to mount up to 400Kwh on board, with a weight of 4 tons, but this energy is not enough to assure 16 h of operation during summer time (with air conditioning). Hence, the bus must be replaced before finishing its daily service. In this case, the operator needs two buses for a daylong service of 2 shifts. Therefore, this solution is not viable.
To solve this problem, TMB has implemented an Opportunity Charging strategy consisting in a special kind of batteries (LTO) that allow frequent charging of smaller amounts every half route (12/15 km) in a very short time (3 minutes). This guarantees the operationality of the bus during the full 16 h of service.
Considering the infrastructure, one fast charger is placed at each side of the line where the bus charges the necessary energy to arrive to the other side. The bus has however enough autonomy to run 60 km without charging. This strategy allows the vehicle to run more than 24 hours without returning to the depot. Sign up to see the expert opinion
Resources needed
Main stakeholders:
Transport de Barcelona (buses operator)
Barcelona city council (civil works permissions)
AMB (align city strategies)
Ferrocarril Metropolita de Barcelona (energy supply)
Endesa (energy supply)

Price for seven 18 m long 100% electric buses: 5,7 million EUR.
Evidence of success
In 2016 (within the European Union co-financed project ZeEUs), the viability of this strategy was tested in Barcelona with two 18 meter articulated buses and one charging point in route H16. The results encouraged us to implement this first 22 buses line (H16) and expand the project to new routes in the coming years.
Potential for learning or transfer
This is a viable way to operate urban buses with a price (TCO) comparable to other technologies, and at the same time meet the needs of the operator, reduce emissions and noise pollution. Citizen's health justifies the use of zero emission buses and will become imperative in next years in order to be able to comply with urban air quality requirement and climate goals.
Further information
Website
Good practice owner
Organisation
Transports Metropolitans de Barcelona (TMB)

Spain
Cataluña