Image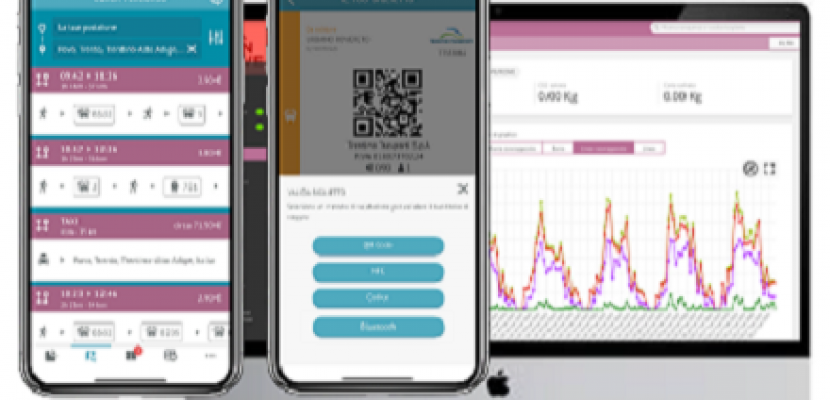 Account-based ticketing as an enablers for MaaS in the Province of Trento (Italy)
Published on 18 July 2022

Italy
Provincia Autonoma di Trento
Project Manager
About this good practice
The project aims at delivering a MaaS platform for customers in the Trento region (Italy), facilitated through the proactive participation of several stakeholders, including mobility agencies, tourism bodies, public administrations, decision makers and educational institutions, featuring all mobility modes. The platform also offers mobility subscription bundles targeting residents and tourists; a yearly pass for unlimited access within the region is provided to students, while free bus and train trips are guaranteed to tourists for the whole duration of their stay within the region.
From a technological perspective, the The OpenMove Suite is composed of four different apps: OpenMove WAT, ACT, ATLAS and NUCLEUS, each for a specific feature, including trip planner, dashboard and bundles.
The use of such platform results in key advantages for both Public Transport Operators (PTO) and end users; savings in costs along with direct communication with the end user facilitated through the app are among the key benefits for PTOs.
End-users' benefits include direct access to ticket sale channel, time saving relating to both planning and executing trips as well as increased travel comfort resulting from using paper-less ticketing and validation system. The project also produced positive impacts on environment (e.g., congestions and pollutant emissions) using subscription bundles that trigger a behavioural change toward more sustainable transport modes such as bike- and scooter-sharing. Sign up to see the expert opinion
Resources needed
The MaaS scheme delivered, aggregates 8 types of services (urban bus, extra-urban bus, train, cable car, skibus, limited access areas, parking, taxi) from 6 different entities; this accounts for a total of 700 PT vehicles as well as taxi and chauffeur services.
Evidence of success
The usage metrics attest a great success, with 2.5M trips made per year, 100K registered users and 15% of tickets sold via OpenMove MaaS Platform, making it the first suburban platform deployed in Europe.
The advantages of using mobile ticketing, compared to the traditional modes and cards, have been acknowledged by the Autonomous Province of Trento for its significant savings in material costs and distribution costs, as well as allowing communication with users in real time without problems.
Potential for learning or transfer
The project demonstrates how a scalable MaaS approach is possible thanks to a 3-level intervention:
1) An Account-Based ticketing system
2) A MaaS Integration layer to systematise all forms of transport
3) A MaaS Operator frontend to bring MaaS into the users' pockets
Further information
Website
Good practice owner
Organisation
OpenMove

Italy
Other
Members are interested in