Image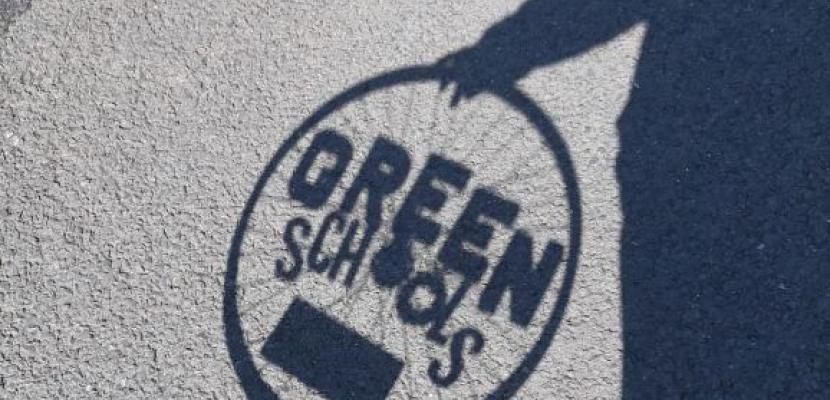 The Green-Schools Travel National Programme
Published on 26 February 2020

Ireland
Administative Officer
About this good practice
The aim of the Green-Schools Travel programme is to promote walking, cycling, scooting, public transport and carpooling on the journey to school with a vision to fill every bike shed in every school in Ireland.

There are 7 steps
1. Set up Green Schools Committee in the school made up of students
2. Modal interchange environmental review including walk/cycle ability audit undertaken by students. Key infrastructure improvements identified submitted to the local authority which may include new bus zones outside schools, speed sensors, new footpaths, improved/replaced warning signs, new pedestrian crossings, new road markings and new lighting
3. Multimodality action plan created for the school by the students
4. Monitoring and evaluation of progress
5. Curricular work to involve all students
6. Informing and Involving
7. Green Code Flag awarded

Green-Schools established national events to promote sustainable transport including: Walk to School Week, Scoot to School Week, National Cycle to School Day and the Big Travel Challenge. Green-Schools has also introduced Walk on Wednesday (WOW Days), Cycle on Wednesday (COW Days) and Scoot on Weekdays (SOW days) to schools.

Under the programme schools can also avail of educational workshops which focus on climate change, sustainable travel, health and road safety, bike maintenance and cycle & scooter training. Schools can also avail of funding for cycle training, scooter parking and cycle parking under the programme. Sign up to see the expert opinion
Resources needed
Funding required €1.65 million per annum Government Funding required to fund programme.
Evidence of success
Since 2008 2k schools have participated representing 400k students and 35k teachers, 4k bicycle/1k scooter parking spaces have been installed and 36.6k students received subsidised cycle training. Results from schools participating between 2016-18:
• 2k extra pupils walking/cycling to school
• 4k cars parking away from school gate
• 1k pupils leaving car at home for the whole journey
• 30k students walked to school on National walk to school day
• 26% reduction in car journeys to schools
Potential for learning or transfer
This good practice is easily transferable to other regions and countries who wish to improve modal interchange to encourage more sustainable end-to-end journeys to school and thereby reduce CO2 emissions.

The success of this good practice is that it is student-led and starts in the classroom, develops to the school and then to the overall community and thereby creates an environment for real behaviour change.

This good practice has been shared with all project partners in the MATCH-UP project who were provided with a presentation from St Clare's Primary School in Dublin in January 2020. A number of MATCH-UP partners have advised that this good practice has inspired them in the development of their Regional Action Plan. To watch video please go to the attached link.
https://www.youtube.com/watch?v=8DI_k6XU0YM&t=7s

Further information
Website
Good practice owner
Organisation
Green-Schools, An Taisce Environmental Education Unit

Ireland
Contact
Administative Officer