Image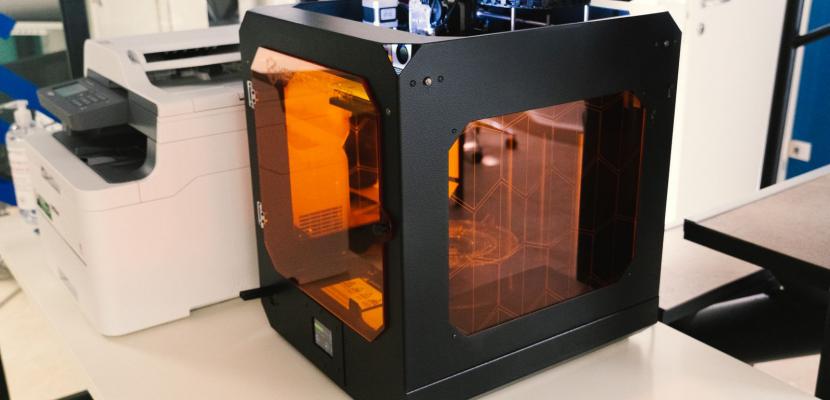 The DIH and Competence Centre in Tuscany: a network for deploying I4.0 Innovation in the Region
Published on 06 September 2022

Italy
Toscana
Prato
project manager
About this good practice
The GP is a combination of two types of infrastructures in the Tuscany region:
• The Tuscan Digital Innovation Hub, run by the regional Industrial Association
• The ARTES 4.0 Competence Centre, run by the Scuola Superiore Sant'Anna in Pisa
Both originate from the National Industry 4.0 Plan, drafted by the Italian Ministry for Economic Development (MISE). Together, the mission of the DIH and CC is to jointly deliver a set of complementary measures to encourage investments in innovation and competitiveness by SMEs.
The challenge they address is to enable companies to seize the opportunities related to the fourth industrial revolution by:
- raising SMEs' awareness and training them about opportunities provided by the application of 4.0 technologies, through the organisation of seminars, workshops and study visits;
- assessing SMEs' digital maturity: supporting SMEs in the use of digital maturity assessment tools, and the definition of a roadmap for the digital transformation of business processes and the development of I4.0 projects;
- orienting SMEs' towards the innovation ecosystem: national and European competence centres, smart factories and demo centres, flagship factories, universities, technology parks, technology clusters, public and private research centres, technology transfer centres, incubators and fab labs.
The context of the policy framework is the one provided by the Italian Industry 4.0 Plan and the Digital Europe Programme.
Resources needed
Evidence of success
The Tuscan DIH's results in the first year of activity (2018) have been:
- 736 SMEs involved
- 102 Digital Assessments
- 29 Seminars & Training Sessions
- 50 Technical Analysis
- 46 in-depth consultations
The ARTES 4.0 CC results as of Sept 2020 are some 120 Innovative Projects (case studies) using a variety of applied I4.0 technology.
Potential for learning or transfer
The joint participation of DIHs and CCs in the Digital Europe Program can be applicable to other regions.
Each DIH and Competence Centre have an interest to become European Digital Innovation Hubs, but do not always individually own the required competencies. The GP's agreement encourages DIHs and CCs to aggregate in order to be prospected by the Ministry as European Digital Innovation Hubs, so as to participate in the tenders that will be opened by the Digital Europe Program. Such strategic aggregations are key for the future European DIHs as "the value (competence assets) of the network and its ability to have an impact on both territorial companies and Public Administration constitutes a priority for the European Commission".
Further information
Website
Good practice owner
Organisation
ARTES 4.0 Advanced Robotics and enabling digital Technologies & Systems

Italy
Business support organisation