Image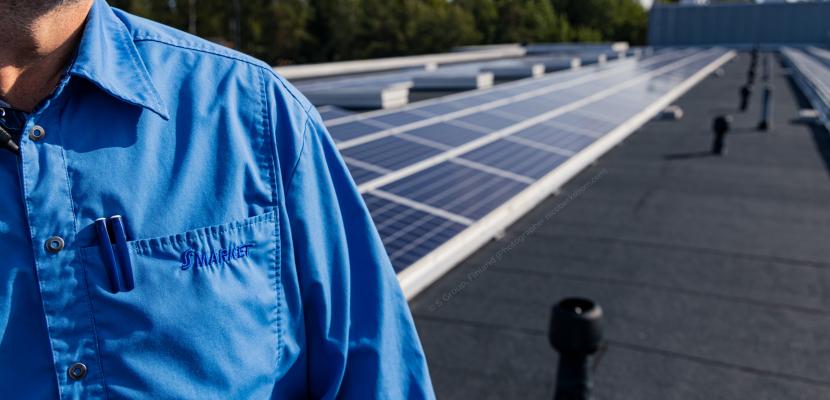 Solar powerplants integrated efficiently with commercial real estate
Published on 19 January 2021

Finland
Etelä-Suomi
RDI specialist
About this good practice
Systems were contracted from Lahti Energia, a local power company by the managing company of the properties, Hämeenmaan Kiinteistöt. The motivation for adopting solar power was the desire to take part in the common good and appeal to customers as well as financial as the company estimated they would gain significant savings.
The panels directly feed into the power system of the store which uses nearly all of the energy consumed with only small amounts sold into the grid, allowing for higher efficiency as grid losses are negated.
For grocery stores, solar power is advantageous as the peak production and peak load are at the same time. Power production peaks are midday in summer when the weather is hottest which is simultaneously the peak load for grocery stores as hot weather drives up cooling demand. Also, unlike residential buildings which consume more energy in the evening as people come home from work, grocery stores mostly consume energy during the day thus getting maximum use out of solar energy.
Additionally, the same corporate group that runs the properties owns a share of wind farms, which supply 65 % of the electricity purchased from the grid giving an even higher fraction of renewables used.

Resources needed
System was delivered by an Lahti Energia that also is contracted for monitoring and upkeep. Installation time is few weeks per building and required ~5 people. The system is almost maintenance-free and doesn't employ anyone full time. Total costs 5 M€ of which 1 M€ was subsidized by Business Finl
Evidence of success
CO2 emissions reduced by 540 tons per year. New panels cover 15 % of the energy consumed by the stores. 3780 MWh of production per year.
Potential for learning or transfer
Installation of a system like this is very fast only 1-3 weeks and should be very easy to copy. As the energy is mostly used up in cooling and the usefulness of solar panels goes up in warmer countries, the potential to use practice like this is even greater the further south one goes. As such it stands as example of the kind of renewable energy investment that should be subsidized.
Further information
Website
Good practice owner
Organisation
Lab university of applied sciences

Finland
Pohjois- ja Itä-Suomi